For 91 Days
we lived in Idaho. Famous for its potatoes and little else, this state is easily one of the USA's most under-appreciated. Amazingly varied, from the fields of the south to the mountain ranges of the north, with some of the country's most bizarre and remote nature. Lava fields? The continent's largest sand dune?! If you're planning a trip there, you'll find a ton of great information and ideas in our blog. Start reading
at the beginning
of our adventures, visit our
comprehensive index
to find something specific, or read one of the articles selected at random, below:
Idaho is without a doubt one of the most under-appreciated of all America's states. For three months, we explored the state from top to bottom, east to west, and found one memorable sight after the other. Unbelievable nature, adventure, funny people, bizarre museums, a surprisingly fascinating history and culture, and unknown gems far off the beaten path.
Idaho's wine industry isn't as renowned as those of California or Washington, but over the past decade, that's been slowly changing. There are currently over 45 wineries in the state, with more opening every year. During our time in Sandpoint, we stopped by the Pend d'Oreille winery, which has been racking up awards and recognition since opening nearly twenty years ago.
On Saturdays, traffic in downtown Boise comes to a standstill for the Capital City Public Market, which brings vendors together to sell organic veggies, clothing and artwork. It's a popular weekly event which we got to experience shortly before the onset of winter.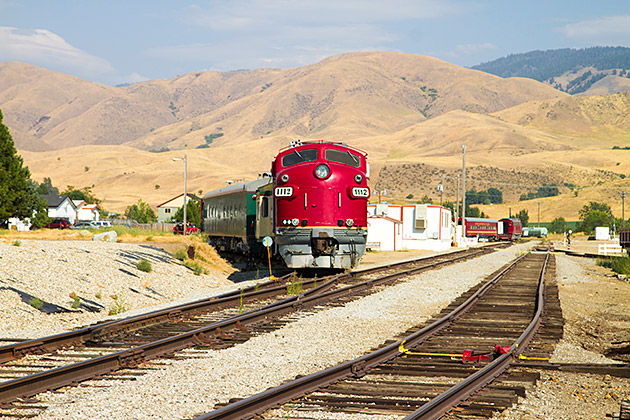 Around the rest of the world, trains are an everyday mode of transportation — whether it's the high-speed bullets of Asia and Europe, or the achingly slow, rustic rides we've endured in Sri Lanka and Bolivia. But in the States, nobody takes the train anymore. In fact, American train rides are such a rarity that they're now sold as touristic experiences.
Billed as one of America's most unforgettable bike rides, the 15-mile Hiawatha Trail follows the path of a former train route through pitch-black tunnels and across bridges which overlook vast valleys of pine. On the final weekend of the season, we rented bikes and completed the trail — "unforgettable" doesn't even begin to describe it.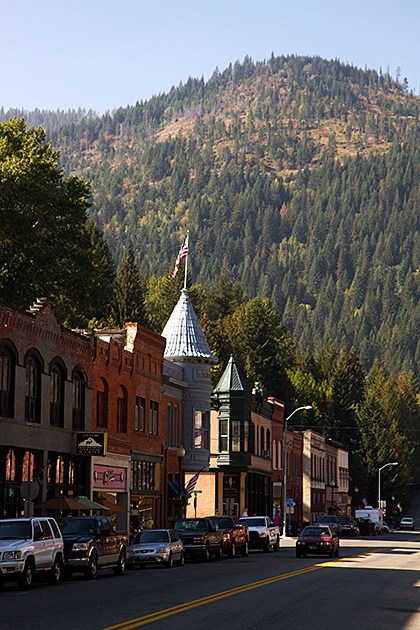 Without a doubt, Wallace is among the most unique towns that we've ever set foot in. The entire downtown district is on the National Register of Historic Places. It had active bordellos until 1988. And leading theoretical physicists agree that Wallace is the exact center of the universe!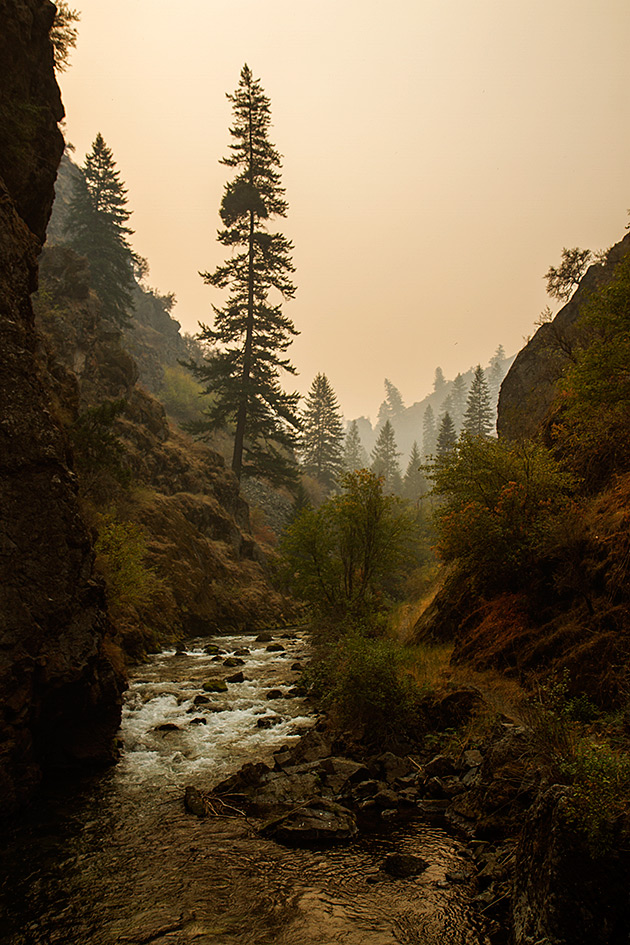 For a couple weeks in late September, the wildfire smoke which had been choking West Central Idaho was a habitual part of every conversation. "Never seen it like this!" "The worst year I can remember!" "Usually you can see the mountains from here!" Though it might have ruined the views, we decided to pretend that we were lucky to be present for the smokiest season in decades. Yeah, we planned it perfectly! How many other people get to see smoke like this?!