For 91 Days
we lived in Idaho. Famous for its potatoes and little else, this state is easily one of the USA's most under-appreciated. Amazingly varied, from the fields of the south to the mountain ranges of the north, with some of the country's most bizarre and remote nature. Lava fields? The continent's largest sand dune?! If you're planning a trip there, you'll find a ton of great information and ideas in our blog. Start reading
at the beginning
of our adventures, visit our
comprehensive index
to find something specific, or read one of the articles selected at random, below:
Idaho is without a doubt one of the most under-appreciated of all America's states. For three months, we explored the state from top to bottom, east to west, and found one memorable sight after the other. Unbelievable nature, adventure, funny people, bizarre museums, a surprisingly fascinating history and culture, and unknown gems far off the beaten path.
Tucked away in the otherwise uninspiring town of Pocatello is one of the most bizarre museums we've ever visited. The Museum of Clean is the ambitious venture of Don Aslett: America's undisputed Cleaning King.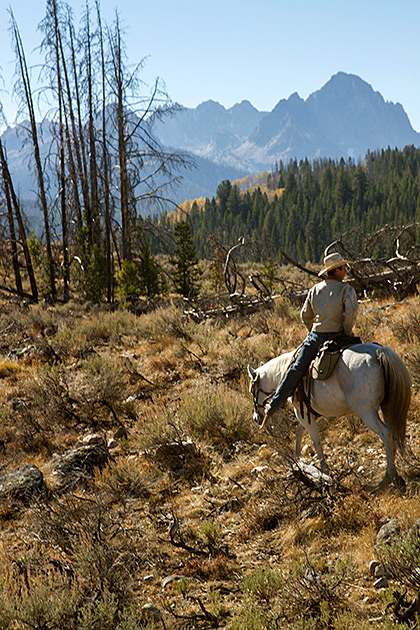 We had done whitewater rafting, zip lining, mountain biking and a whole lot of hiking — but there was still one more outdoor activity we wanted to try: horseback riding. And we couldn't have chosen a better place to knock it off our list than in the Sawtooth Mountains around Redfish Lake.
In business for 27 seasons, Cascade Raft & Kayak is the largest whitewater company operating on the Payette River. They had invited us out for a day of rafting, and I had just assumed that my parents — who had come up from Ohio for a short visit — would be content to wait around and read a book while we got wet. Nope! Although my dad had to sit out due to the flu, he only did so very reluctantly. And my mom didn't hesitate at all.
Idaho has no lack of scenic byways. There are 30 which criss-cross the state, and during our six-week road-trip through Idaho, we made an effort to complete as many as possible. Each had something recommend it, from historical sites, to crazy geological formations or interesting towns. But for amazing scenery, none beats the Salmon River Scenic Byway.
After 91 busy days spent in the South Korean metropolis of Busan, we were ready for something completely different. So I grabbed a thesaurus and flipped to the "K" section. It's a strange and little-known fact, but it turns out that the antonym of "Korea" is "Idaho". Exact opposites. And just like that, our next destination was set!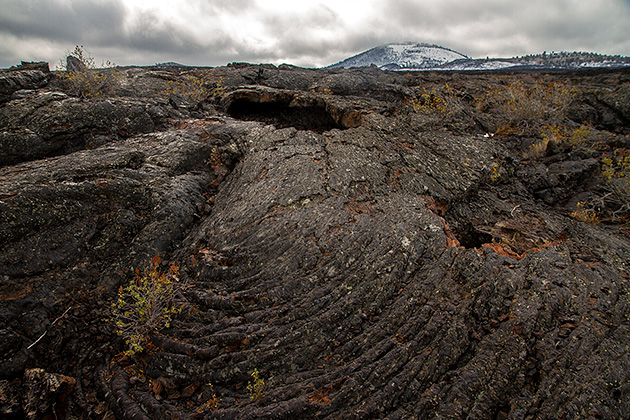 Comprising 618 square miles of other-worldly lava-formed landscape, the Craters of the Moon National Monument is one of the strangest geographic areas in the entire country. Harsh, dry and largely barren, this craggily beautiful region has remained largely untouched by a humanity that never figured out a use for it. We visited one morning in late October, after a light layer of snow had covered the ground.