For 91 Days
we lived in Idaho. Famous for its potatoes and little else, this state is easily one of the USA's most under-appreciated. Amazingly varied, from the fields of the south to the mountain ranges of the north, with some of the country's most bizarre and remote nature. Lava fields? The continent's largest sand dune?! If you're planning a trip there, you'll find a ton of great information and ideas in our blog. Start reading
at the beginning
of our adventures, visit our
comprehensive index
to find something specific, or read one of the articles selected at random, below: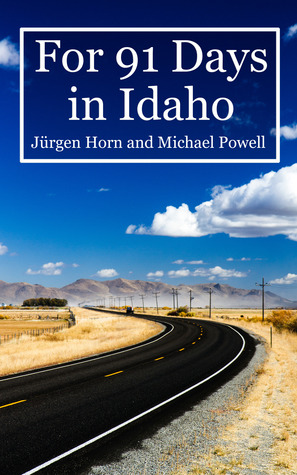 Idaho is without a doubt one of the most under-appreciated of all America's states. For three months, we explored the state from top to bottom, east to west, and found one memorable sight after the other. Unbelievable nature, adventure, funny people, bizarre museums, a surprisingly fascinating history and culture, and unknown gems far off the beaten path.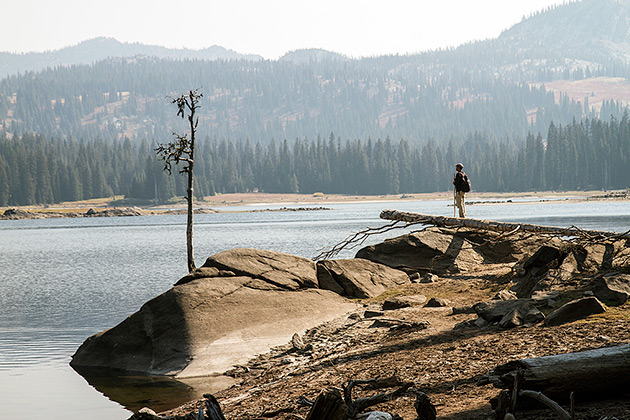 For the last few miles on the way to the Boulder Lake Trailhead, we were following two buses. School buses. School buses full of peppy children excited for their long-awaited day out. "I can't believe this", I hissed at Jürgen. And, of course, they were going on the exact same hike as us. We parked, put on our boots, and then waded into the mess of screaming, happy kids. Off on our big day of pristine nature and peaceful solitude.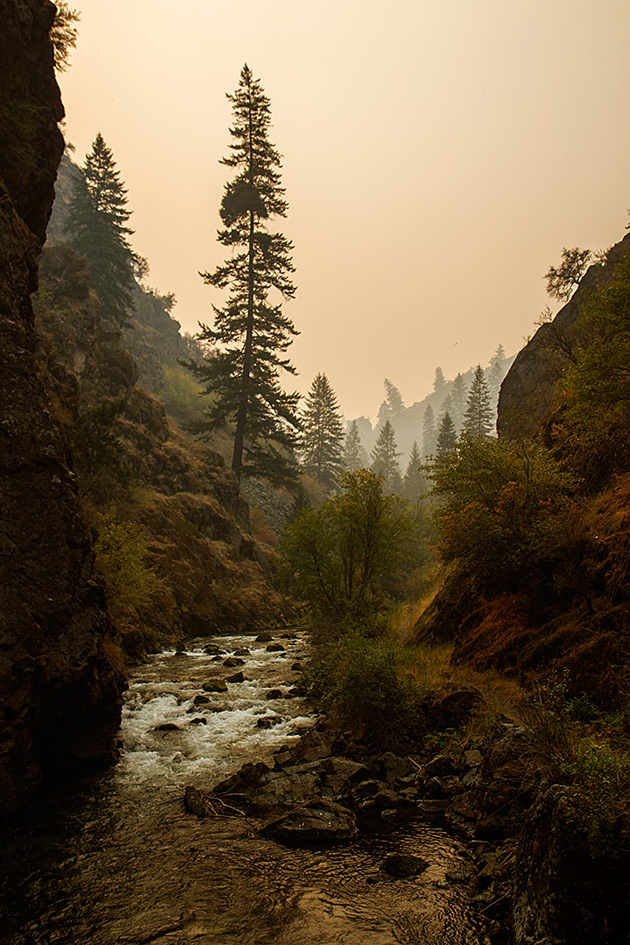 For a couple weeks in late September, the wildfire smoke which had been choking West Central Idaho was a habitual part of every conversation. "Never seen it like this!" "The worst year I can remember!" "Usually you can see the mountains from here!" Though it might have ruined the views, we decided to pretend that we were lucky to be present for the smokiest season in decades. Yeah, we planned it perfectly! How many other people get to see smoke like this?!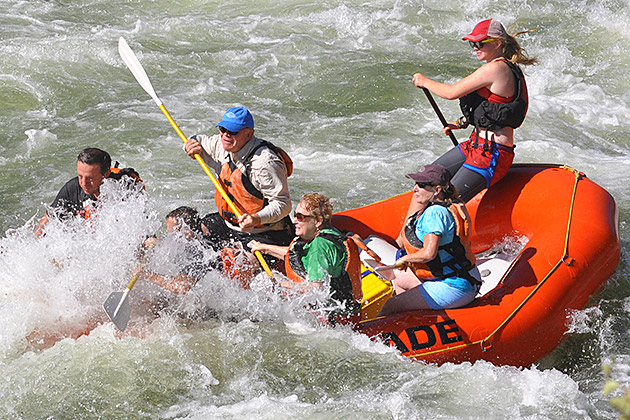 In business for 27 seasons, Cascade Raft & Kayak is the largest whitewater company operating on the Payette River. They had invited us out for a day of rafting, and I had just assumed that my parents — who had come up from Ohio for a short visit — would be content to wait around and read a book while we got wet. Nope! Although my dad had to sit out due to the flu, he only did so very reluctantly. And my mom didn't hesitate at all.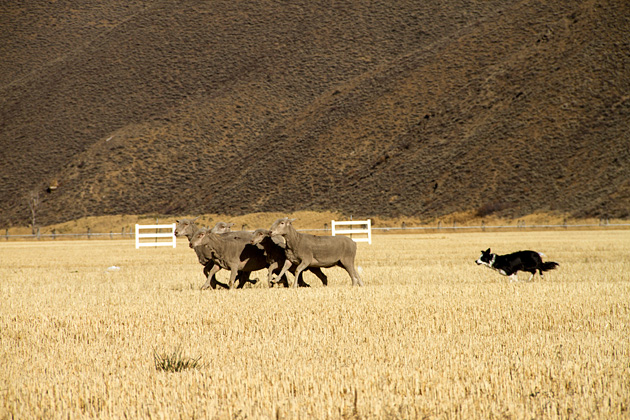 The day before the parade of sheep occupies downtown Ketchum, the nearby town of Hailey enjoys the focus of the Trailing of the Sheep Festival. The Folklife Fair brings the traditional music of faraway lands into the Sun Valley, along with activities and food. And in a nearby field, the Championship Sheepdog Trials are held.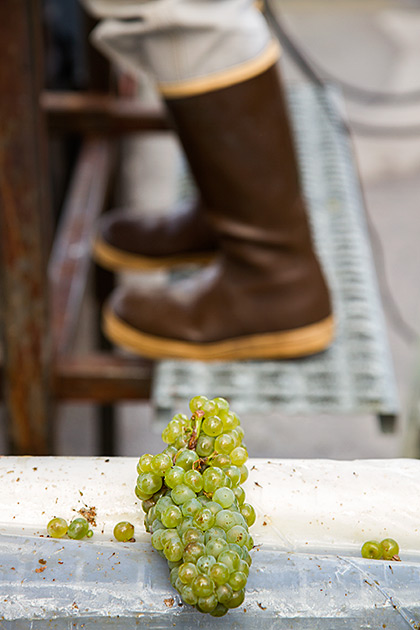 Idaho's wine industry isn't as renowned as those of California or Washington, but over the past decade, that's been slowly changing. There are currently over 45 wineries in the state, with more opening every year. During our time in Sandpoint, we stopped by the Pend d'Oreille winery, which has been racking up awards and recognition since opening nearly twenty years ago.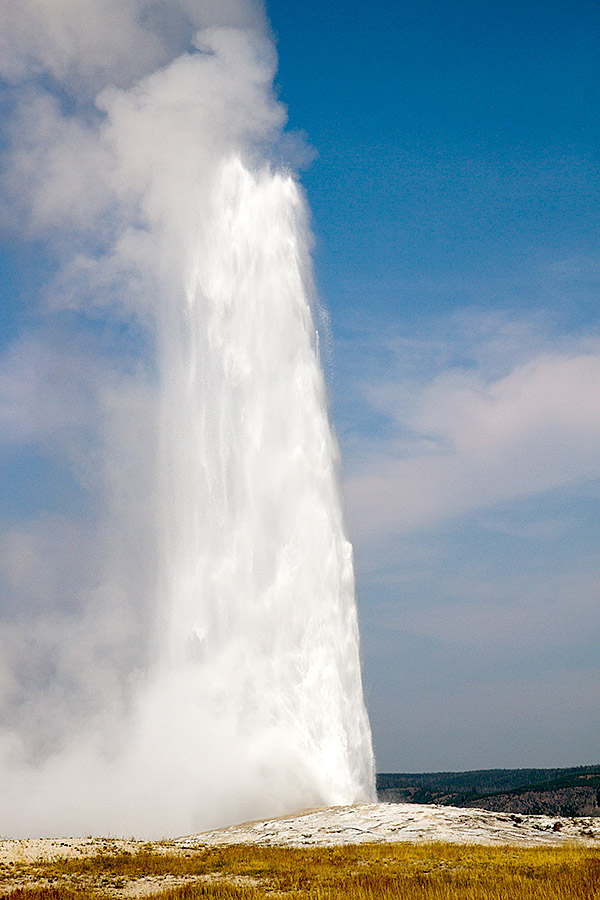 We fully subscribe to the concept of "slow traveling". After all, that's what the For 91 Days project is all about — dedicating sufficient time to each new destination for comprehensive exploration and total familiarity. So when we arrived at the entrance gate to Yellowstone National Park, it was with conflicting emotions. Excitement, surely, but also frustration. Here we were at one of the wonders of America, and we had a ridiculously tight schedule. Four hours. We had given ourselves just four hours to see one of the most amazing places in the world.