For 91 Days
we lived in Idaho. Famous for its potatoes and little else, this state is easily one of the USA's most under-appreciated. Amazingly varied, from the fields of the south to the mountain ranges of the north, with some of the country's most bizarre and remote nature. Lava fields? The continent's largest sand dune?! If you're planning a trip there, you'll find a ton of great information and ideas in our blog. Start reading
at the beginning
of our adventures, visit our
comprehensive index
to find something specific, or read one of the articles selected at random, below: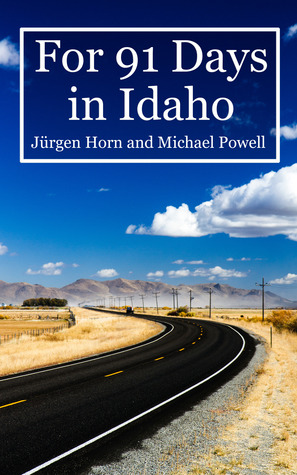 Idaho is without a doubt one of the most under-appreciated of all America's states. For three months, we explored the state from top to bottom, east to west, and found one memorable sight after the other. Unbelievable nature, adventure, funny people, bizarre museums, a surprisingly fascinating history and culture, and unknown gems far off the beaten path.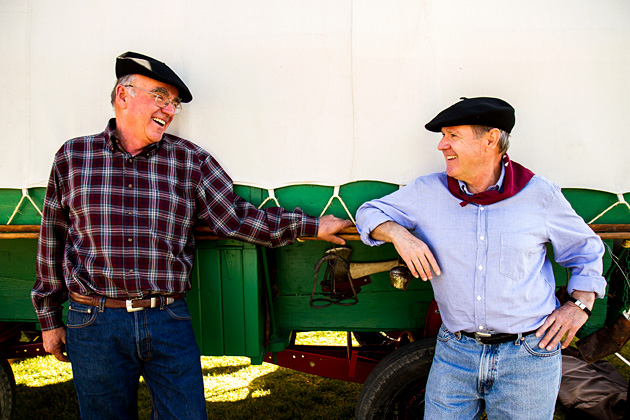 Our first morning in Sun Valley was rather appropriately spent in a sunny valley. We hiked through the Colorado Gulch just outside Hailey and into a grove of Aspen trees which feature arborglyphs: a unique form of graffiti left by Basque shepherds during their lonely days spent on the hills.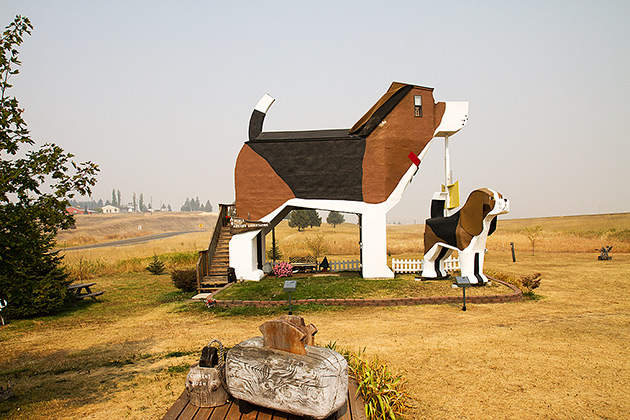 The massive wooden dog is one of America's most unique Bed & Breakfasts, the brainchild of Dennis Sullivan and Frances Conklin. Although we weren't staying the night, we couldn't resist dropping in and trying to figure out what exactly would possess anyone to create such a curiosity. It seemed a safe bet that Dennis and Francis would be interesting folks.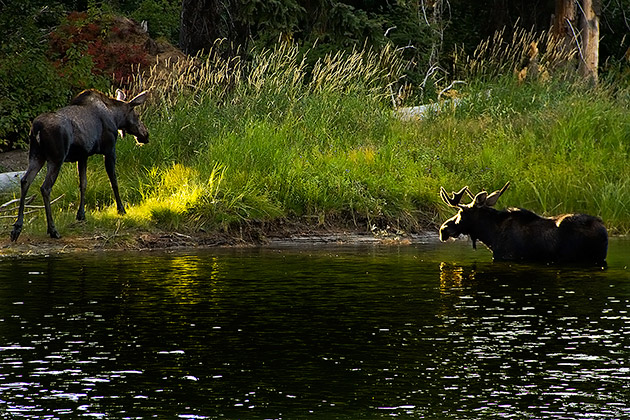 On a whim, we decided to return to McCall from Warren by looping around the east side of the Payette Lake. We'd done the western road a few times, and wanted to see something new. And we certainly did: there, standing knee-deep in the North Fork of the Payette River, were two moose.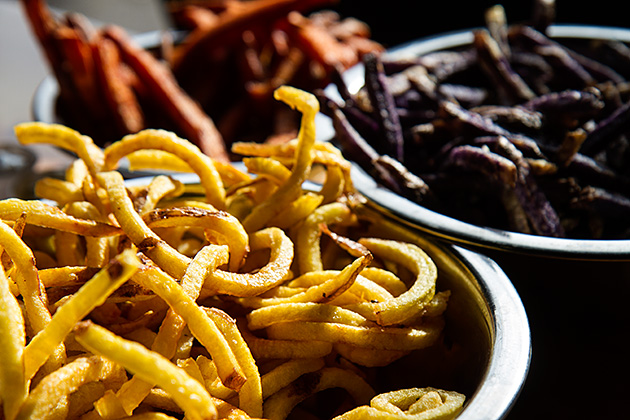 The Boise Fry Company is the best potato joint in the capital of America's potato state. How could it be anything other than amazing? We visited on our final day in Idaho, eager to fill our bellies with greasy goodness, and were not disappointed.
The day after our grueling hike to Hidden Lake and Red Top Summit, our hearts weren't yet finished exploring the wilderness of Northern Idaho, but our aching bodies were. So, a simple one-mile round-trip walk to Copper Creek Falls sounded like a good compromise.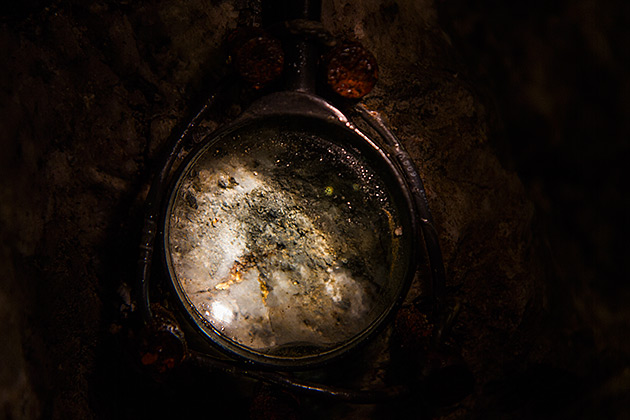 The day after visiting the Sierra Silver Mines in nearby Wallace, we were invited to check out Kellogg's Crystal Gold Mines. Two mines in two days might sound repetitive, but they offered sufficiently distinct experiences to make each worth the time.