The Enaville Resort, AKA The Snakepit
Rent A Car For Your Idaho Road-Trip Here
It's a little hard to feel that thrill of discovery, the joy of unearthing another hidden travel gem, when the gem in question is as popular as the Enaville Resort. But we couldn't resist patting ourselves on the back after entering this Silver Valley establishment. Even if it's no secret among the locals, to whom it's known as the Snakepit, it was an exciting find.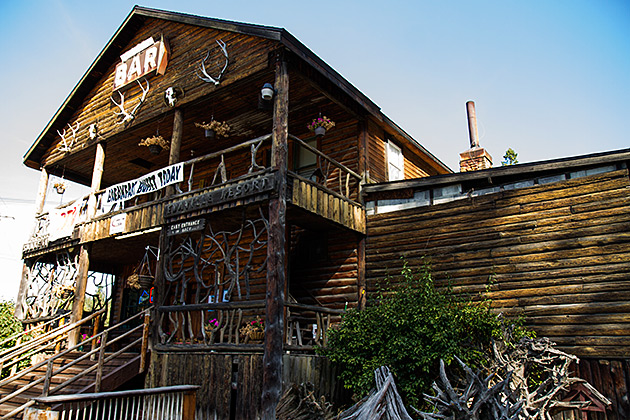 On the Coeur d'Alene River Road, the Enaville Resort is just far enough away from I-90 to feel off the beaten track. We pulled up and were immediately encouraged by the giant wooden building and its ultra-retro decor. Bison skulls, rocking chairs, antlers and neon… and that was just the facade!
Inside, the retro-chic is taken up a few notches. There's not a corner of the restaurant that isn't covered in some sort of kitschy memorabilia. We sat down, ordered a couple burgers, and read up on the history of the Snakepit. There are battling theories as to the origin of the nickname. The first is simply that there used to be a lot of snakes around. Years ago, this had been a swampy area.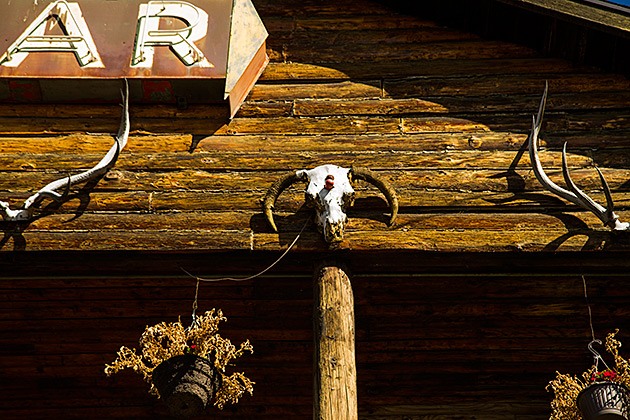 The story I prefer is that the Enaville Resort was formerly a well-known brothel; the ladies slithering out of the resort in the early morning were termed "snakes" by unsympathetic locals. In one of the skulls which decorate the facade, you can still see a red lightbulb. When it was switched on, the brothel was open for business.
The history is fun, the decor is ridiculous and the food was great. If you find yourself in the area during meal-time, you owe it to yourself to stop in at the Enaville Resort.