For 91 Days
we lived in Idaho. Famous for its potatoes and little else, this state is easily one of the USA's most under-appreciated. Amazingly varied, from the fields of the south to the mountain ranges of the north, with some of the country's most bizarre and remote nature. Lava fields? The continent's largest sand dune?! If you're planning a trip there, you'll find a ton of great information and ideas in our blog. Start reading
at the beginning
of our adventures, visit our
comprehensive index
to find something specific, or read one of the articles selected at random, below:
mike_frontpage(); ?>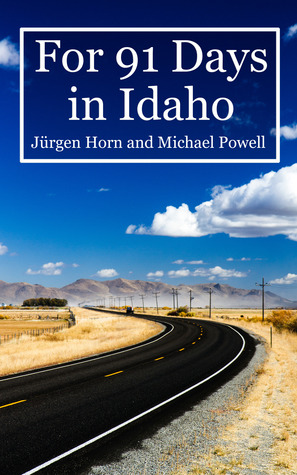 Idaho is without a doubt one of the most under-appreciated of all America's states. For three months, we explored the state from top to bottom, east to west, and found one memorable sight after the other. Unbelievable nature, adventure, funny people, bizarre museums, a surprisingly fascinating history and culture, and unknown gems far off the beaten path.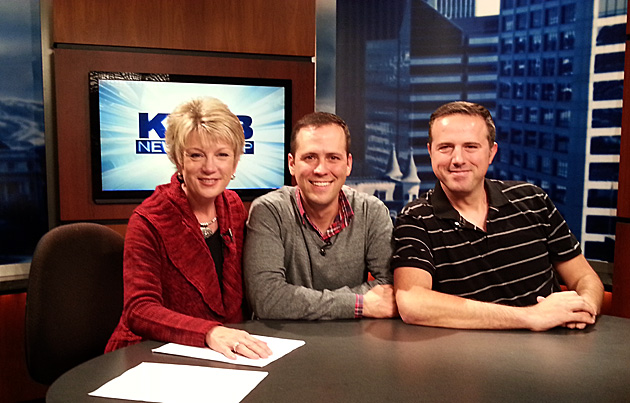 Last night, we had the honor of being interviewed by KTVB's Dee Sarton on their evening news.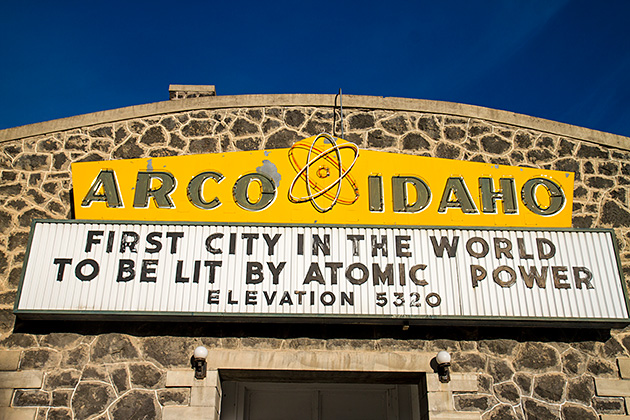 In 1955, tiny Arco won fame as the world's first nuclear-powered city. Today, it mainly serves as a jumping-off point for excursions into the nearby Craters of the Moon National Monument. Arco is one of Idaho's strangest little towns, although nearby Atomic City manages to be even stranger. And littler.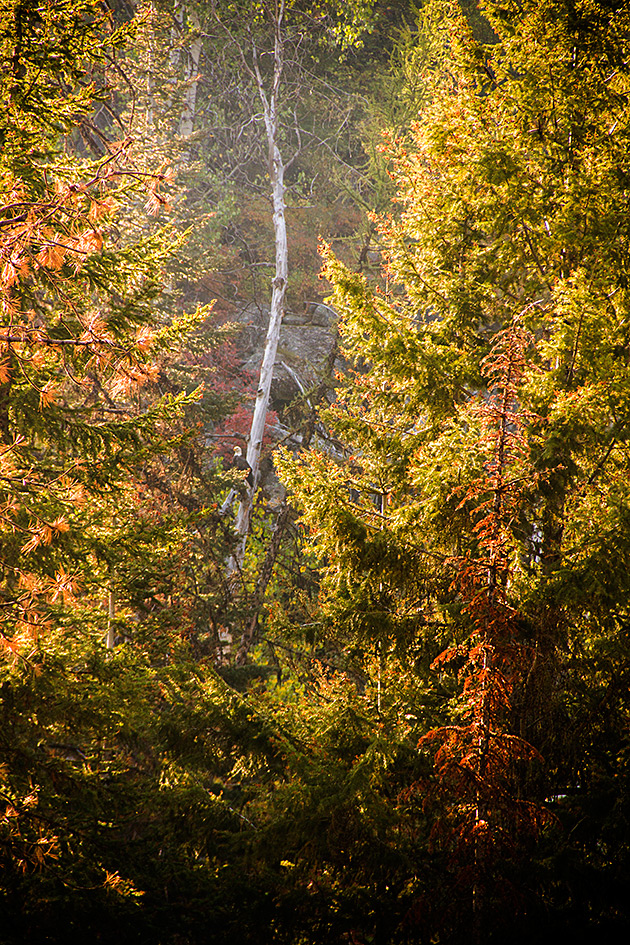 After our moose encounter, we didn't have to wait long for Mother Nature to rear her head once more. Minutes before we entered the Snowdown Wildlife Sanctuary outside of McCall, a bald eagle swooped down from a tree and soared over the stream in front of us.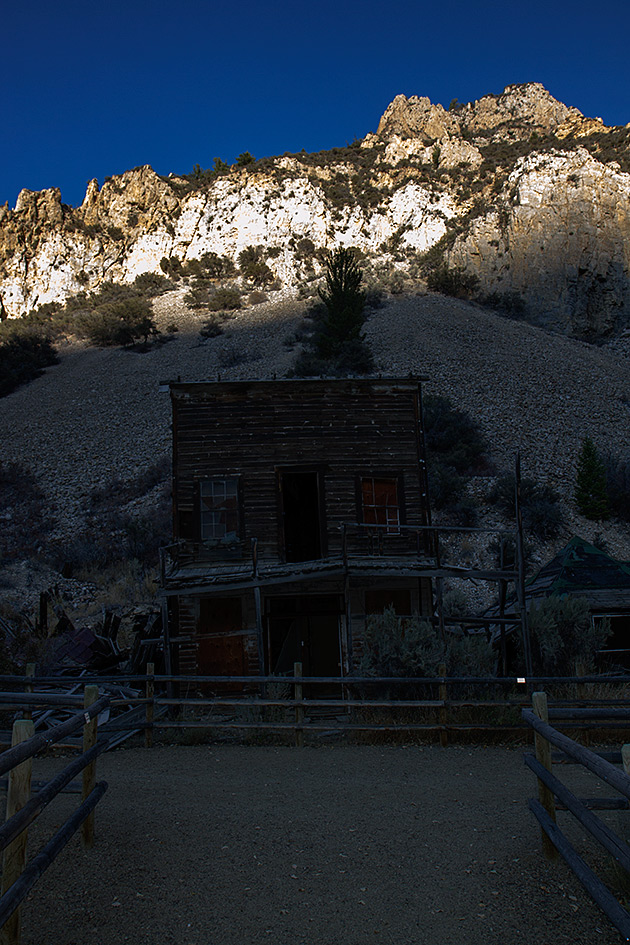 Driving along the Salmon River Scenic Byway, we entered the Land of the Yankee Fork: a state park which stretches out to the south of Challis, dedicated to the mining history of the area. There are three ghost towns in the park, and we decided to make a stop at Bayhorse.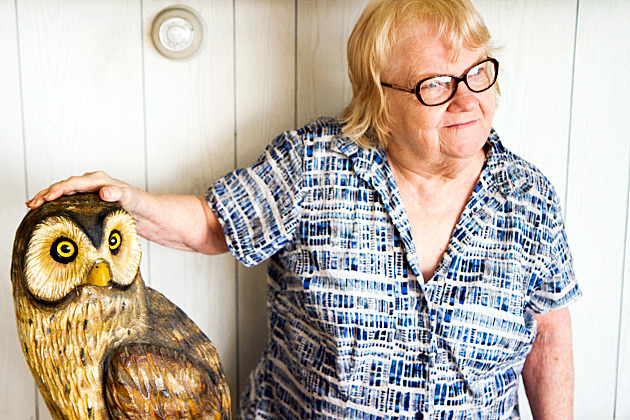 On the way from Riggins to Lewiston, we stopped in at Hoot's Cafe for lunch. Hoot's is owned and operated by a woman whose name happens to be Hootie, who happens loves owls, and who just so happens to resemble one. Sometimes I get the feeling that Idaho is messing with us.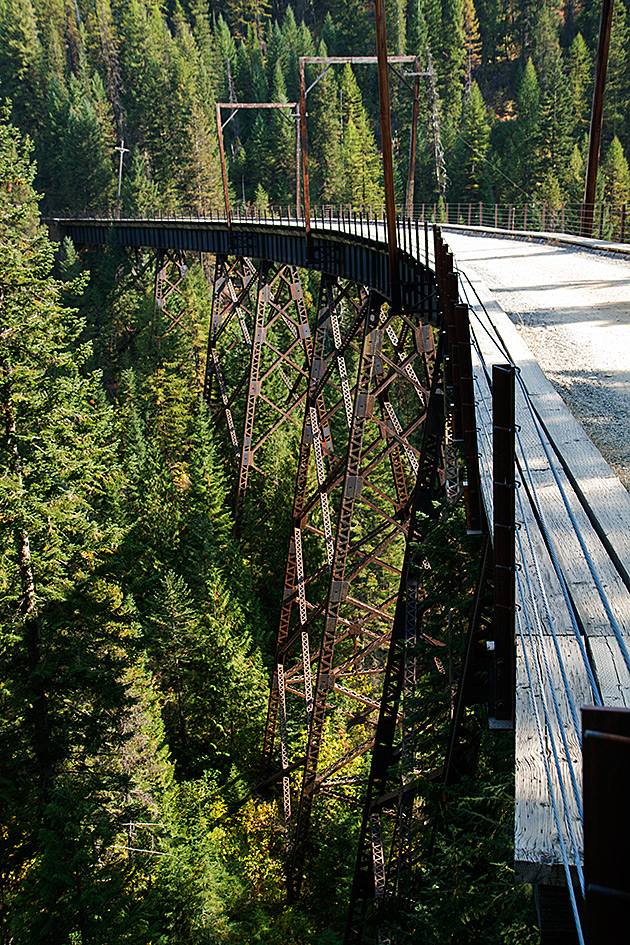 Billed as one of America's most unforgettable bike rides, the 15-mile Hiawatha Trail follows the path of a former train route through pitch-black tunnels and across bridges which overlook vast valleys of pine. On the final weekend of the season, we rented bikes and completed the trail -- "unforgettable" doesn't even begin to describe it.