For 91 Days
we lived in Idaho. Famous for its potatoes and little else, this state is easily one of the USA's most under-appreciated. Amazingly varied, from the fields of the south to the mountain ranges of the north, with some of the country's most bizarre and remote nature. Lava fields? The continent's largest sand dune?! If you're planning a trip there, you'll find a ton of great information and ideas in our blog. Start reading
at the beginning
of our adventures, visit our
comprehensive index
to find something specific, or read one of the articles selected at random, below: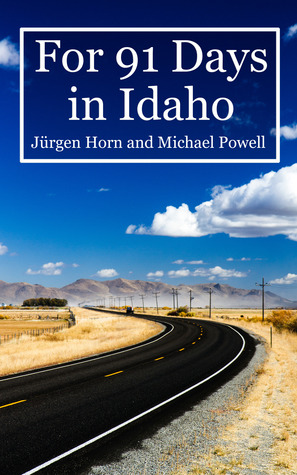 Idaho is without a doubt one of the most under-appreciated of all America's states. For three months, we explored the state from top to bottom, east to west, and found one memorable sight after the other. Unbelievable nature, adventure, funny people, bizarre museums, a surprisingly fascinating history and culture, and unknown gems far off the beaten path.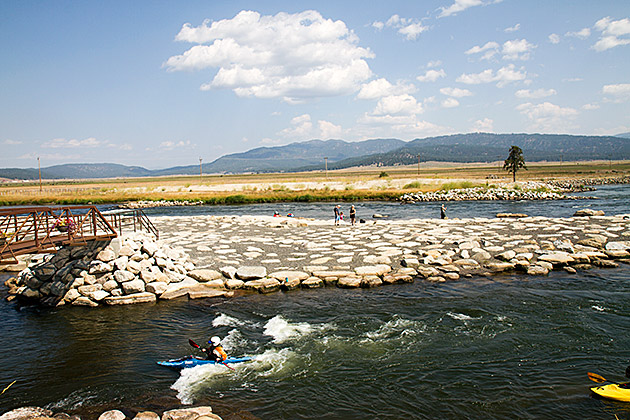 In 2001, the Boise Cascade Sawmill ceased operations. It had been the largest employer in Cascade and its closure forebode a grim future for the tiny valley town. But Cascade refused to abandon hope; instead, it took a good look at the incredible nature surrounding it, and decided to give itself a makeover. There was no reason this former lumber town couldn't become a tourist destination.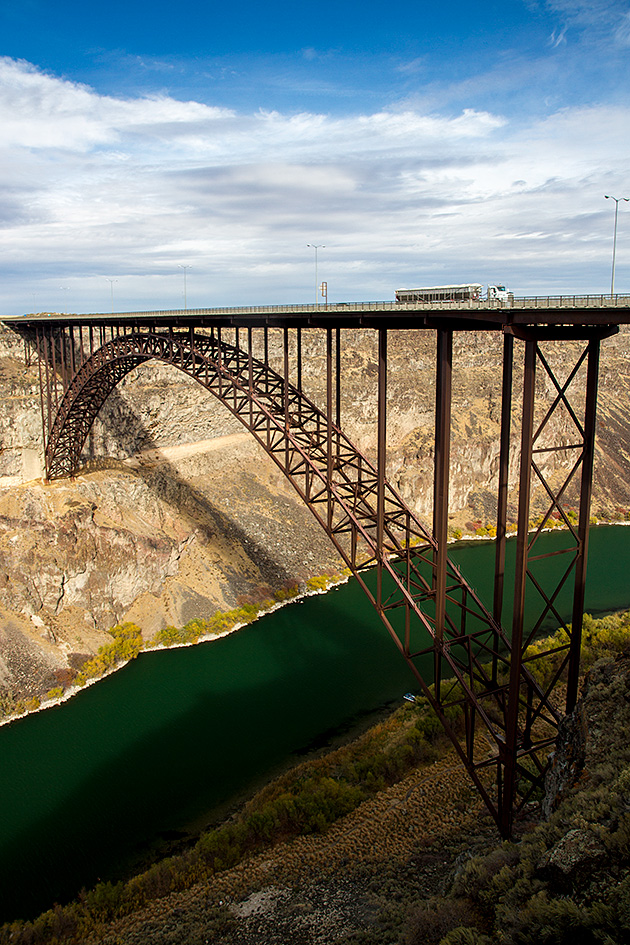 After exploring eastern Idaho, we slowly made our way back west. The eventual goal was Boise, but first we'd be spending a few nights in Twin Falls, to see the city and investigate the surrounding area, which goes by the promising name of Magic Valley.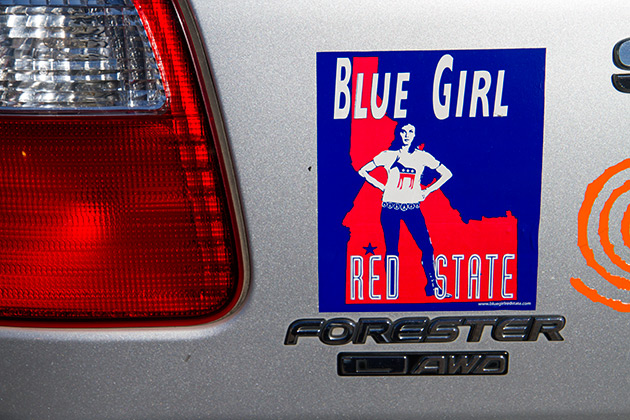 I recently came across a good method for discovering which stereotypes and questions exist about a certain place: just allow Google to auto-complete the phrase, "Why is [place] so _____?" I've discovered that people tend to wonder why Ohio is so important, why South Korea is so weird, and why Georgia is so humid. And the number one question for our current home: "Why is Idaho so… conservative?"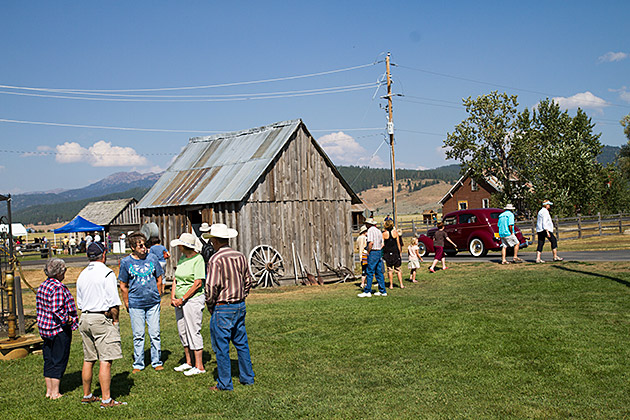 Maybe it was all the Mountain Dew we'd been drinking, but Jürgen and I woke up on Saturday morning with an unquenchable thirst for crazy action. "Dude!" I yelled at him. "Extreeeeme!" came his frenzied reply. Mouths frothing, we examined our options. Repelling in the Sawtooths? Lame. Kayaking in Hell's Canyon? Snooze-ville. But what's this? An ice cream social in historic Roseberry? Sounds like it's time to get our party shoes on!
On the drive back from historic Warren, we decided to check out the Burgdorf Hot Springs. This had been an area sacred to the Nez Perce tribe, but was taken over during the gold mining days by an enterprising fellow named Fred Burgdorf. He saw the financial potential in the natural hot springs, and turned Burgdorf into one of Idaho's first resort towns.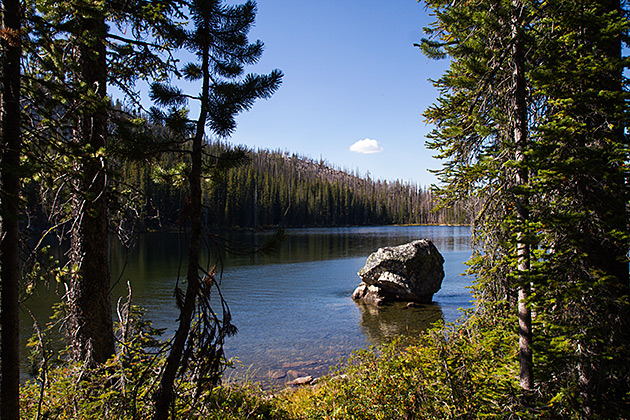 We were hosting a couple friends from San Francisco for the weekend, and had promised them an easy hike — just enough physical activity to justify soaking our bones in hot springs later in the evening. Rainbow Lake came recommended as a simple five-mile hike, just outside Cascade.