For 91 Days
we lived in Idaho. Famous for its potatoes and little else, this state is easily one of the USA's most under-appreciated. Amazingly varied, from the fields of the south to the mountain ranges of the north, with some of the country's most bizarre and remote nature. Lava fields? The continent's largest sand dune?! If you're planning a trip there, you'll find a ton of great information and ideas in our blog. Start reading
at the beginning
of our adventures, visit our
comprehensive index
to find something specific, or read one of the articles selected at random, below:
mike_frontpage(); ?>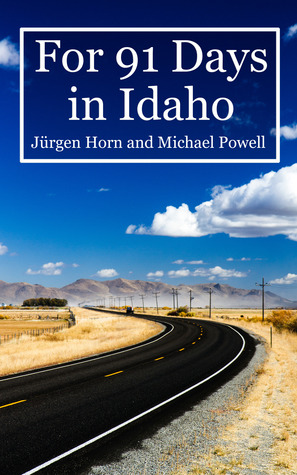 Idaho is without a doubt one of the most under-appreciated of all America's states. For three months, we explored the state from top to bottom, east to west, and found one memorable sight after the other. Unbelievable nature, adventure, funny people, bizarre museums, a surprisingly fascinating history and culture, and unknown gems far off the beaten path.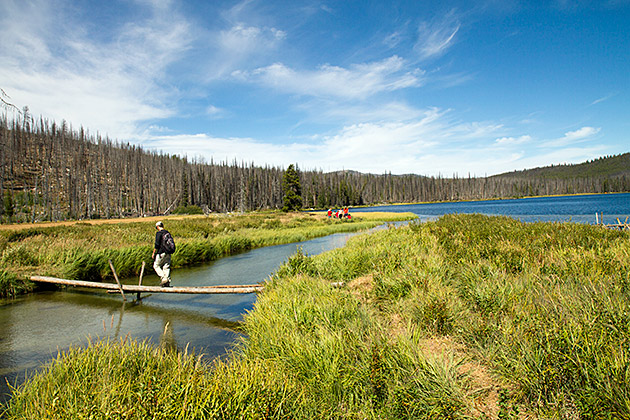 A popular walking loop leads from the Chinook Campground in the Payette National Forest, along the banks of the Sesech River to the majestic Loon Lake. We woke up early on the Sunday of Labor Day weekend to tackle the hike, which impressed us not only with its beauty, but with a fascinating piece of history hidden within the woods.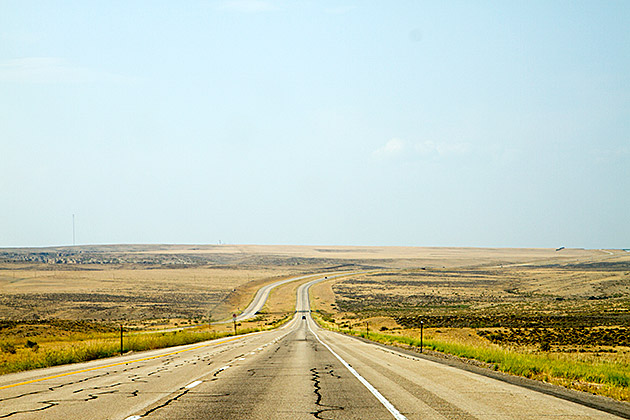 We woke up at 3:30am in order to make the drive from Cascade to Boise, to appear live on AM Extra on KBOI 2. Check out the video... you might be able to tell we're not accustomed to being on camera, but it went pretty well. Especially considering that at this early hour, we're normally fast asleep.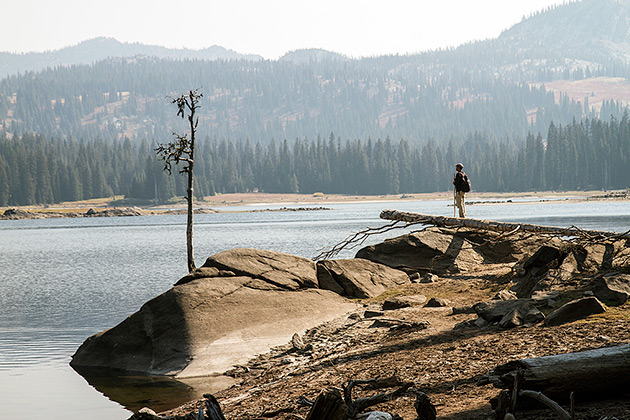 For the last few miles on the way to the Boulder Lake Trailhead, we were following two buses. School buses. School buses full of peppy children excited for their long-awaited day out. "I can't believe this", I hissed at Jürgen. And, of course, they were going on the exact same hike as us. We parked, put on our boots, and then waded into the mess of screaming, happy kids. Off on our big day of pristine nature and peaceful solitude.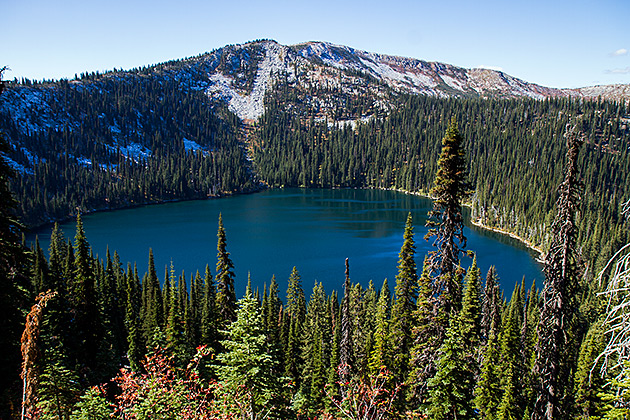 I was walking about fifteen feet in front of Jürgen, when suddenly I spun around, grabbed the canister of Bear Spray strapped to my hip, and pointed it right at his face. "You're toast, grizzly punk!" Jürgen didn't even flinch... it was, after all, the 23rd time I'd practiced this maneuver.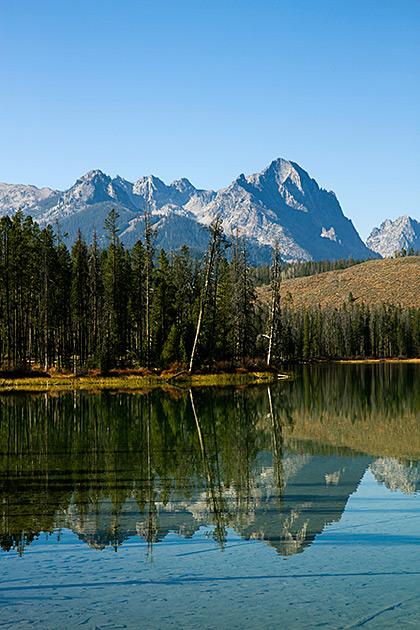 With a year-round population of just 63, tiny Stanley has an out-sized reputation. Geographically, it's in the center of Idaho, and it serves as a jumping-off point for adventures in the Sawtooth Mountains, which form one of the state's most emblematic landscapes.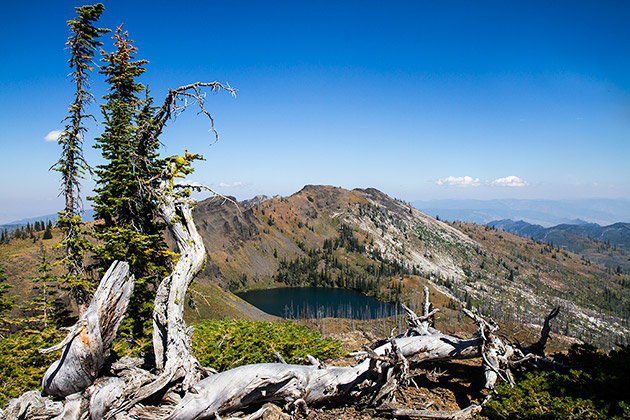 Idaho has no shortage of incredible hikes, and we were overwhelmed with options when choosing the destination of our first big day out. Browsing through a formidable collection of books, pamphlets and online guides, the name "Lava Lakes" popped out. The eight-mile round-trip hike in the Payette National Forest sounded perfect, promising unforgettable wilderness, sweeping views, strange geology, wildlife and solitude. And it delivered.