The Pioneer Cemeteries of Idaho City and Grimes
Receive Our Articles via eMail
We always try to visit a cemetery in the places we visit and, whether it's the baroque elegance of the Recoleta Cemetery in Buenos Aires or the haunting beauty of Savannah's Bonaventure, they often end up among our most memorable experiences. On our day trip to Idaho City, we hadn't expected to even visit one cemetery, but ended up spending time in two.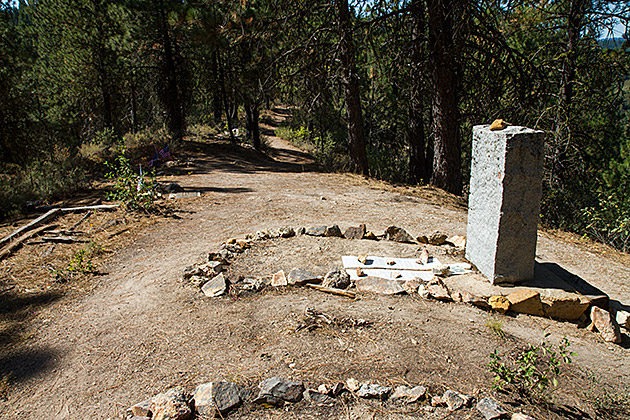 In order to get to Idaho City from Cascade, we took a gravelly road known as Grimes Pass (NF-382), which switchbacked up into the mountains. At the highest point, we found a trail leading to a small cemetery. Tombs were scattered about the parched land, many marked as "unknown". A few held the bodies of infants of pioneers, while others were relatively recent. And in the center, we found the grave of George Grimes.
In 1862, George Grimes was the head of the prospecting group which discovered gold in the hills of the Boise Basin, and sparked one of the world's most lucrative rushes. Just days after his historic discovery, Grimes was murdered. Officially, he fell at the hands of an Indian, but the true story has always been shrouded in mystery. Greed and crime ran high among the prospectors, and most assume that his own men were the ones who gunned him down. They were, after all, the only witnesses… and Indians make awfully convenient scapegoats.
After we were done touring Idaho City, we drove just outside of town to the Pioneer Cemetery, which holds the graves of over 3000 people. Only a fraction of them have been identified and of those, very few are known to have died of natural causes. Idaho City was a wild, violent and dangerous city, where it was far more common to catch a bullet in the streets than reach old age.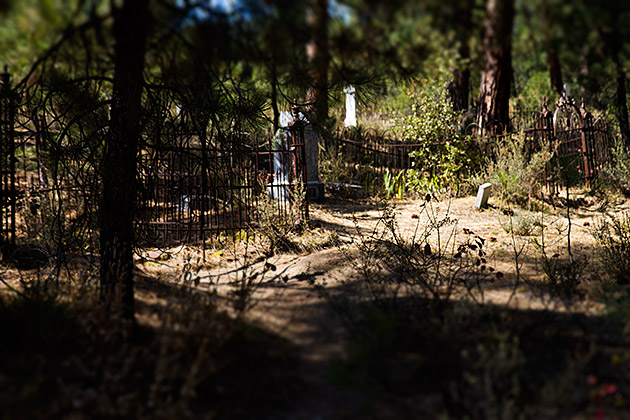 At the tourist office, we had picked a brochure which led us to the most prominent graves and shared some of their tenants' stories, such as that of the beautiful sixteen-year-old daughter of the town's newspaper mogul, who broke her neck after being thrown from a carriage, sparking a citywide period of mourning. Or J. Marion More, who found himself on the losing end of one of Idaho City's frequent duels, after a fight over a mining claim.
I never assumed that the life in a pioneer mining town would be all peaches and cream, but our walks through these two cemeteries confirmed it, and made me appreciate how lucky we are to be alive in these modern days.
More pictures from the Grimes Pass Cemetery: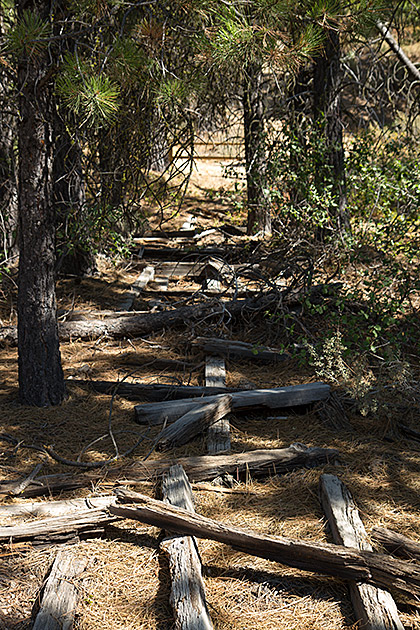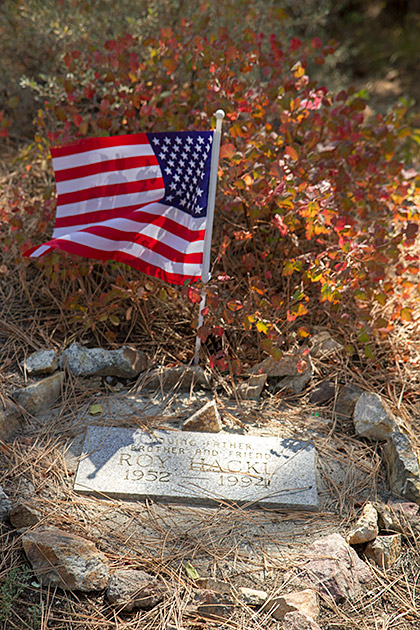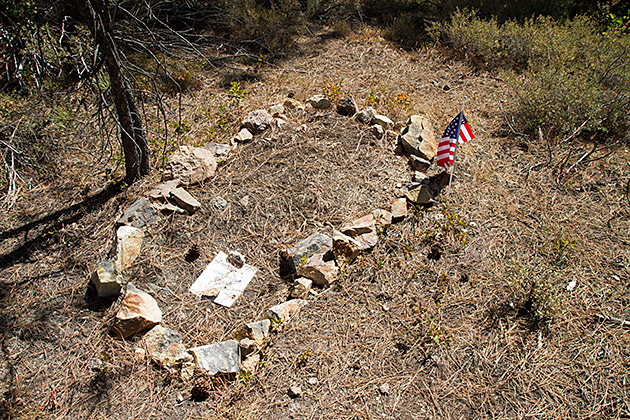 More pictures from the Idaho City Cemetery: