With just a little over two weeks remaining of our 91 days in Idaho, we pulled into Boise. We had originally planned on using the capital as the base for our entire three-month stay, but decided Idaho was too big to be stationed in just one spot. So we went on a road-trip through the state, and left our exploration of Boise for the journey's end. Did we save the best for last?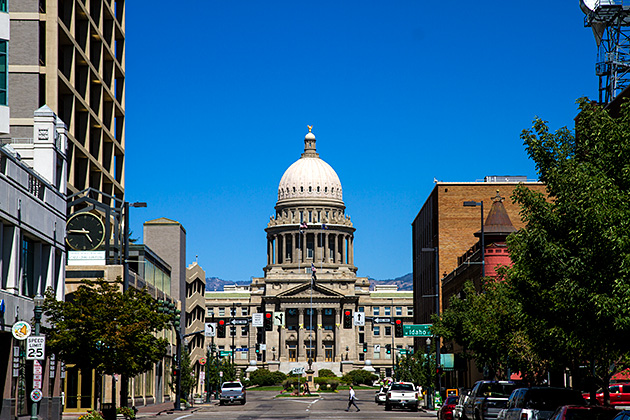 Even by western standards, Boise has a young history. It was founded in 1834 as Fort Boise, 40 miles west of its present-day location. When silver was discovered in Bogus Basin, the fort was moved in order to act as a staging area for the booming Idaho City. Fort Boise soon became a thriving community in its own right, and was incorporated as a city in 1863. Although dwarfed in size by the northern city of Lewiston, and not nearly as influential as nearby Idaho City, Boise took the mantle the territorial capital in 1866 — a controversial move (or theft) that sent the Panhandle into a tizzy. Lewiston even threatened to secede from the territory and join Washington.
Boise's capital coup isn't the only thing controversial about it; there's also the matter of its pronunciation. Idahoans say "Boise" differently than the rest of us. To most of America and the world, it's boy-zee. But here, everyone uses the soft "s": boy-see. The difference is unmistakable, and I suspect that locals are doing this deliberately so as to identify outsiders.
The name comes from the French for "the woods" (les bois), but the forests which impressed early Europeans have now been largely cleared away. Still, Boise is a remarkably green city. On our first day here, I saw a few deer grazing along the banks of the river, next to the Museum of Art. The city's lively downtown centers around 8th Street and Idaho, with an expansive selection of restaurants and shops. There are more bikers and pedestrians than in most cities and, especially as home to Boise State University, the city feels young and vibrant. Boise is slimmer and better-looking than most cities of comparable size. It likes the great outdoors, and strolls along the river. It's probably a fantastic kisser.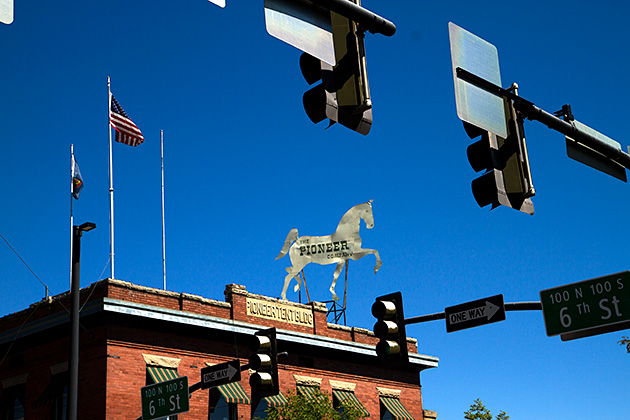 Boise frequently appears on lists like Outside Magazine's "Best River Towns" or Forbes' "Best Places to Raise a Family". It's not hard to understand why. Not only is there great culture within the city — concerts, museums, theater, dance, public art — but recreational activities abound in the near vicinity, from skiing to mountain climbing to whitewater rafting.
It didn't take long for us to regret the fact that we had so little time to spend in Boise. Two weeks was nowhere near enough. Seeing the rest of Idaho was wonderful, and we probably made the right decision, but 91 days in Boise wouldn't have been bad.