The Trey McIntyre Project
Yep, it's just like I thought. Idaho: nothing but potatoes and world-renowned modern dance. It's so tiring when a place conforms exactly to the preconceived stereotypes you have about it. I mean, come on, Trey McIntyre. Boise? How conventional.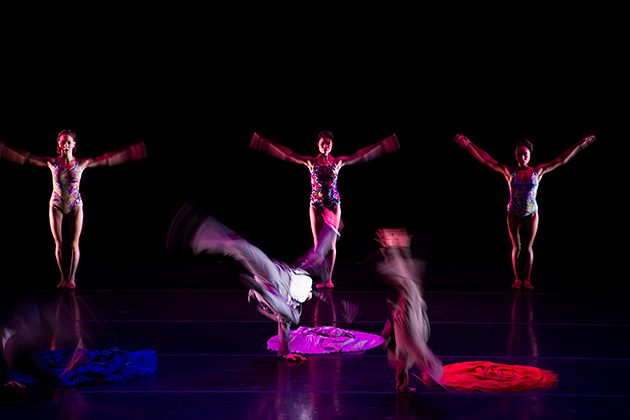 Alright, so Boise is a completely unexpected city in which to find an award-winning modern dance troupe. And, five years ago, when he announced Idaho as the base for his new project, Trey McIntyre caused a minor sensation in the world of dance. Not San Francisco? Not New York? What could Boise possibly have to offer one of America's premiere choreographers?
Turns out, a lot. The Trey McIntyre Project is a big fish in Boise's tiny cultural pond, and the city has eagerly claimed the troupe as its own. Mr. McIntyre and his dancers enjoy something akin to celebrity status in Idaho. They're recognized on the streets. Their shows sell out. And they have sponsors falling over themselves to shower them in funds. Unlike most companies, Trey McIntyre's dancers are individually sponsored by private patrons, and Boise's cultural elite have signed on with enthusiasm.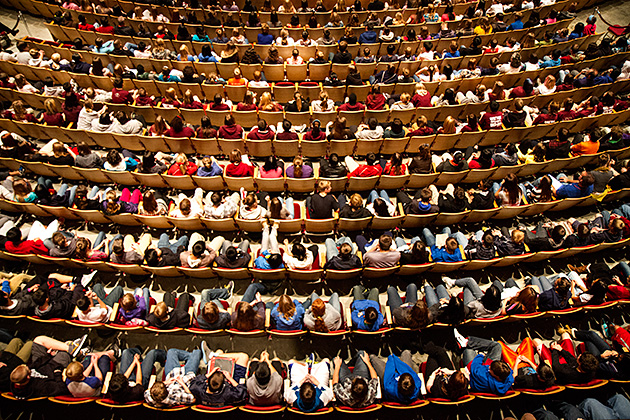 Though they're based in Boise, the Trey McIntyre Project spends much of its time travelling around the world. So it was a lucky coincidence that they happened to be putting on a show during our short stay in the city. The company had just returned from a four-country tour of Asia, and had picked up a couple dancers from Korea in a cultural exchange. The Koreans and Americans spent weeks working together on a new piece called The Unkindess of Ravens, whose premier performance we had the chance to see.
Trey McIntyre's choreography is instantly accessible. I'm not any kind of dance fan, but found the show in Boise's Morrison Center captivating. Of course, I had no idea what was happening during The Unkindess of Ravens, and I won't bore you with any ridiculous attempt at critical insight… but gosh were it pretty to look at. The other pieces performed during the show were just as compelling, and I couldn't believe that after 90 minutes of dance, my attention hadn't wandered a bit.
The Trey McIntyre Project – Website