The World Center for Birds of Prey
On a hilltop just outside Boise, the World Center for Birds of Prey introduces visitors to some of the planet's wickedest raptors. Established in 1984 by the Peregrine Fund, the center not only contains a wealth of information about hawks, owls, falcons and more, but also breeds them in captivity.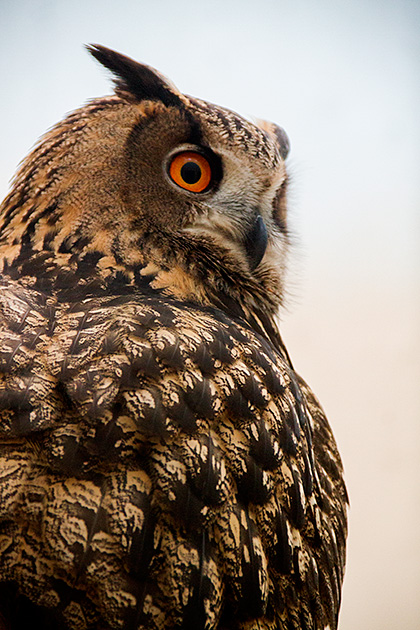 The first thing you'll see when pulling up to the center is Condor Cliffs, home to two magnificent California Condors. The largest birds in North America, the condors were almost driven to extinction: down to just 22 in 1987. But they've made a resurgence thanks to the work of organizations like the Peregrine Fund. Today, there are over 200 in the wild, many of them bred here in Boise. And the number is growing.
I had never seen a California Condor in real life; they're impressive birds, with a wingspan nearly 10 feet long, and hideous faces. We watched with malicious glee as the condors flapped around their enclosure, chasing a terrified child on the other side of the tarp. The kid was screaming, too young to understand that he was completely safe and could just walk away. This spectacle alone was easily worth the price of entrance.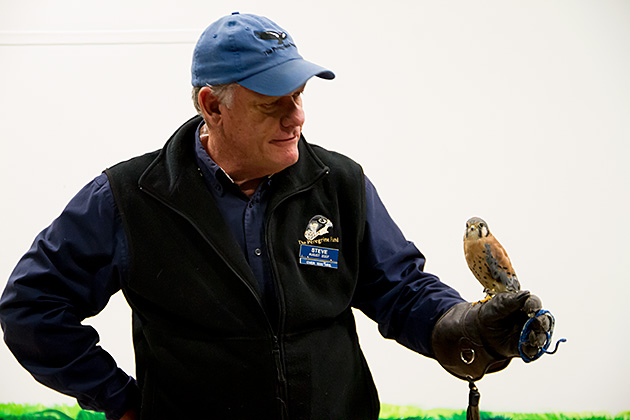 But there was much more to see. Around twenty birds who are either too old or too damaged for release have been designated as Avian Ambassadors, and occupy cages both outside and inside the center. These birds of prey range in size from the tiny American Kestrel to the majestic Bald Eagle, with plenty in between. There was a Great Horned Owl, an Arctic Falcon, and a richly-colored Bateleur from South Africa. At lunchtime, we watched a Harpy Eagle named Luigi rip apart the corpse of a pheasant. Yum.
Besides the birds, there are a number of displays in the main hall and regular exhibitions throughout the day. There's also an extensive library dedicated to falconry, with an entire wing about the sport's history in the Middle East. Among the things one doesn't expect to find in Idaho: world-class modern dance and a permanent exhibition about Arabian Falconry.
Most of the Birds of Prey Center is used for breeding, completely off-limits to visitors, and even to any staff whose presence isn't absolutely required. Every effort is made to ensure that the birds hatched here remain as wild as possible. By visiting the center, you can support this important endeavor, and have the chance to meet some fascinating birds. This was an unexpected highlight of our time in Boise.
Location of the World Center for Birds of Prey
Link: World Center for Birds of Prey