The Capital City Public Market
On Saturdays, traffic in downtown Boise comes to a standstill for the Capital City Public Market, which brings vendors together to sell organic veggies, clothing and artwork. It's a popular weekly event which we got to experience shortly before the onset of winter.
The market has been a Boise tradition since 1994, and runs throughout the year. During the summer, up to 150 vendors put up stands, spreading out over six city blocks. It was much smaller than this on the chilly mid-November Saturday we visited, but a surprising number of shoppers were in attendance.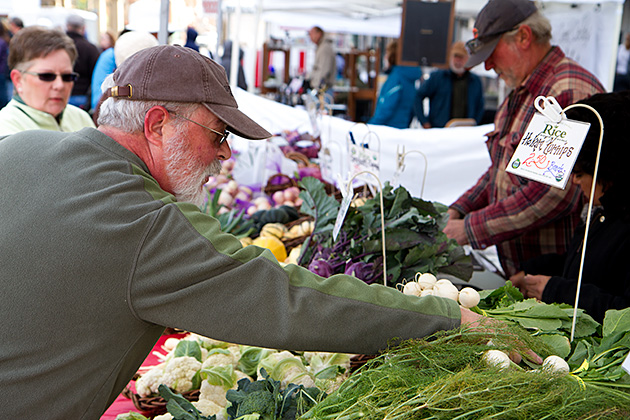 We did a couple loops of the market, hungrily accepting the samples which almost every food vendor was offering, filling our bellies one delicious bite at a time. The veggies, fruit and wine on sale here are locally-grown, usually by families or small co-ops, so you're probably not going to find outrageous bargains. But quality counts. One should be willing to pay a bit more for fresh, local produce; judging by the crowds and amount of cash we saw changing hands, much of Boise agrees.