Vegas Flair at Cactus Petes in Jackpot, Nevada
There are a few Indian reservations scattered about Idaho, which means that there are a few casinos. But due to rough anti-gambling laws, these are rather drab venues offering nothing more than slots. Table games are completely verboten in Idaho, even on reservations, so when it comes time to hit the craps table, Idahoans in the know head south to the border town of Jackpot, Nevada.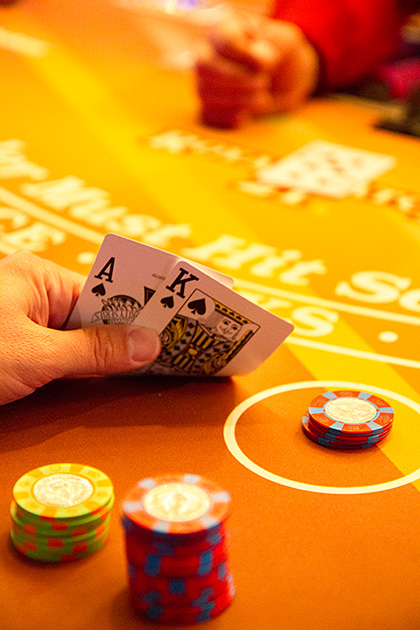 The tiny casino town of Jackpot is just past the Idaho state line, 50 miles south of Twin Falls. While technically in Nevada, it's an Idahoan town in spirit, and even disregards Nevada's Pacific Time so that it can share Mountain Time with its big brother to the north. Jackpot was founded in 1954, immediately on the heels of Idaho's gambling ban.
We had been invited by Ameristar Casinos to stay for two nights at Cactus Petes, the oldest and best hotel in Jackpot. Despite its age, Petes has kept up nicely with the times. We were booked in the newly refurbished wing, and our room were surprisingly upscale. I had assumed that a casino in an Idaho border town might be on the dingy side, but Cactus Petes vanquished my low expectations. This was one of the better rooms we stayed during our 91 days in Idaho, and it even had blazing-fast internet.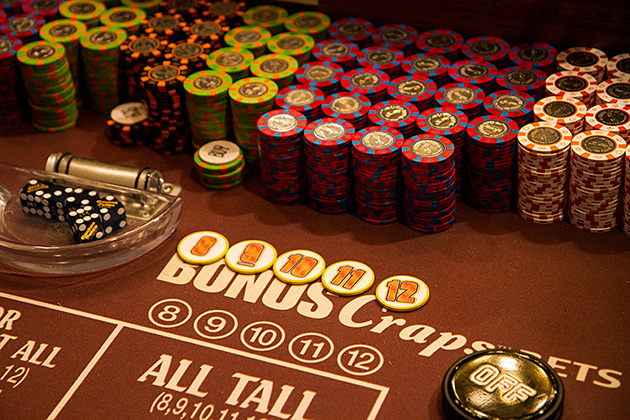 The casino was better than expected, too. There's a Las Vegas feel to Cactus Petes, but without any of the headaches that Vegas can cause. Less people and affordable tables; there were even a couple $5 blackjack tables, which have all but vanished from most casinos. The dealers were amusing and talkative, the clientele were down-to-earth sorts eager to have some fun, and the atmosphere inside the place was refreshingly relaxed.
Gambling is the focus, as it should be, but Cactus Petes has other things to recommend it, including some surprisingly big-name musical acts. The Blue Öyster Cult was due in Jackpot shortly after our visit, and it's also hosted names like Kenny Rogers, ZZ Top and Lynyrd Skynyrd. (As you can probably tell from that lineup, the casino tends to draw a somewhat older crowd.)
Along with the concerts, Cactus Petes boasts an incredible restaurant. Apparently, it's not uncommon for non-gamblers to make the drive from Twin Falls just to eat in the Plateau Room. We grabbed a table on our second night. The restaurant is very chill, very chic, and the steaks are exquisite. Our waiter was great, too, and certainly earned her tip: she wheeled out a cart and prepared a spinach salad right at our table, as well as flaming Bananas Foster for dessert.
We really enjoyed our time in Jackpot. Especially since we walked away big-time winners! Well, perhaps that's not entirely accurate, but we did break even. Yes, we broke even. Kind of. Now that I think about it, maybe we lost a little. Or a lot. Alright, alright, we lost everything we had brought to play with. But that's just part of gambling, and we can accept it. The fact that we still enjoyed ourselves speaks volumes about how much fun Cactus Petes is.
Link: Cactus Petes Casino