McCall – Idaho's Four Season Getaway
McCall Hotels / Vacation Rentals
Whether you're walking down Lake Street, driving along the Warren Wagon road, cruising by the surprisingly busy airport or sipping a cocktail while overlooking the majestic Payette Lake, one thing is never in doubt: life in McCall is pretty sweet.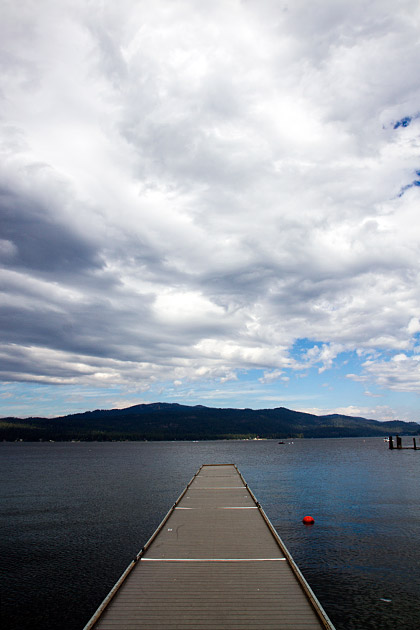 We only had the opportunity to see the early-fall side of McCall, but the town is a premiere destination in any season. There's a ski resort just minutes away, a state park within walking distance of the town center, a 27-hole public golf course, and the picturesque Payette Lake. McCall is a playground for the wealthy of the Pacific Northwest, and definitely has the vibe of a well-to-do resort town.
We spent a few days lounging around McCall, sunglasses on and collars flipped up, pretending to be wealthy playboys on vacation. The town is only about 45 minutes north of Cascade, and there are plenty of reasons to visit: cozy cafes like the FoggLifter and Moxie Java, and a wide selection of restaurants such as Chapala (Mexican) and Red Pavilion (Chinese), both of which share an unbeatable view of the lake.
Just past McCall's marina, a peninsula juts into Payette Lake. This is Ponderosa State Park — an 1000-acre escape which, given its proximity to town, is more wild than you might suspect. In fact, our most exhilarating brush with Idaho's nature happened within the Ponderosa's confines.
Highway 55 cuts through town, skirting along the southern side of the Payette. Beautiful, but for an even better view, try taking the Warren Wagon road up the western edge of the lake. You'll be amazed at how large it is — by the time you've reached the northern shore, McCall has completely vanished from view, leaving only a pristine panorama, unblemished by signs of humanity. Complete the loop back to McCall by turning onto East Side Drive, for more incredible views.