One of the most idiosyncratic aspects of Idaho, and Boise in particular, is its connection to the Basque Country. Because of geographic and climatic similarities to their homeland, thousands of emigrating Basques chose Idaho as their new home. Their influence remains strong throughout the state, but nowhere is it more celebrated celebrated than in Boise's Basque Block.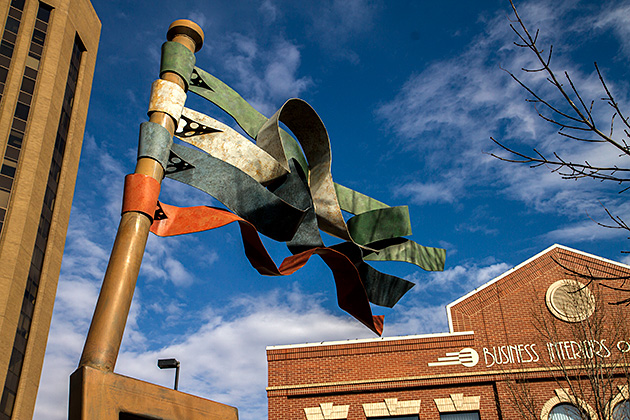 A wonderfully-realized mural on Capital Boulevard welcomes visitors into the block. For the uninitiated, the painting works as a visual introduction to the Basques and their history in Idaho. Scenes from the homeland mix with representations of Idahoan pastoral life and even a recreation of Picasso's Guernica, which depicts the tragic destruction of the important Basque city by Nazi-backed fascists.
The block itself centers on the Basque Heritage Museum and House, both of which we took a tour of. The museum is excellent, with exhibits that throw a light on the Basques, their homeland, language, history and present-day situation. Basques are a fascinating people, thought to be among Europe's oldest cultures, with a language whose roots can't be traced to any other. Though its history has been fraught with hardship, the Euskal Herria, as they refer to it, has become one of the most prosperous regions in Spain.
The Basque Boarding House is one of the oldest surviving houses in Boise, owned and run by the same Basque family for decades. It's remained largely unchanged over the ages, and is now filled with artifacts and furniture dating from the early 1900s. We were given a tour by the museum's director, Patty Smith, who (despite the very English name) is of Basque heritage and knows practically everything about the culture. She also showed us into the block's pilota hall, where the fast-moving sport is still frequently played.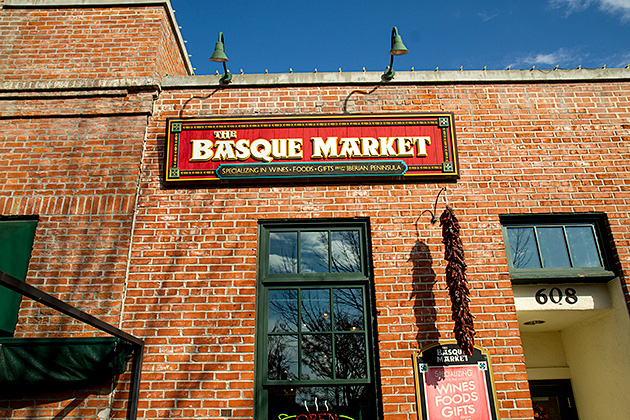 Outside the museum and boarding house, there's a lot more to discover. Public art, like the larger-than-life laikas (Basque farm implements) which crown the entrance to the block. Basque poems and songs inscribed into the sidewalk. And restaurants like Bar Gernika, which serves up traditional fare such as chorizo sandwiches and a delicious lamb grinder.
No visit to Boise is complete without a tour of the Basque Block. The fascinating and surprising connection to the Old World is one of the city's defining characteristics.
Basque Cultural Center Boise Idaho – Website