For 91 Days
we lived in Idaho. Famous for its potatoes and little else, this state is easily one of the USA's most under-appreciated. Amazingly varied, from the fields of the south to the mountain ranges of the north, with some of the country's most bizarre and remote nature. Lava fields? The continent's largest sand dune?! If you're planning a trip there, you'll find a ton of great information and ideas in our blog. Start reading
at the beginning
of our adventures, visit our
comprehensive index
to find something specific, or read one of the articles selected at random, below:
mike_frontpage(); ?>
Showing #21 - 30 of 112 Articles
Warren is the most remote town that we visited in Idaho, stationed at the end of a dirt road 45 miles out of McCall. It's a moderately popular summer getaway which empties out almost entirely once snow sets in. Understandable, since the only road into town closes for winter. After that, it's either snowmobile or airplane.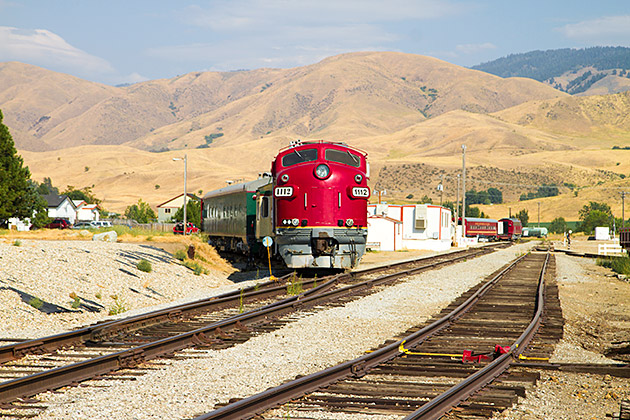 Around the rest of the world, trains are an everyday mode of transportation -- whether it's the high-speed bullets of Asia and Europe, or the achingly slow, rustic rides we've endured in Sri Lanka and Bolivia. But in the States, nobody takes the train anymore. In fact, American train rides are such a rarity that they're now sold as touristic experiences.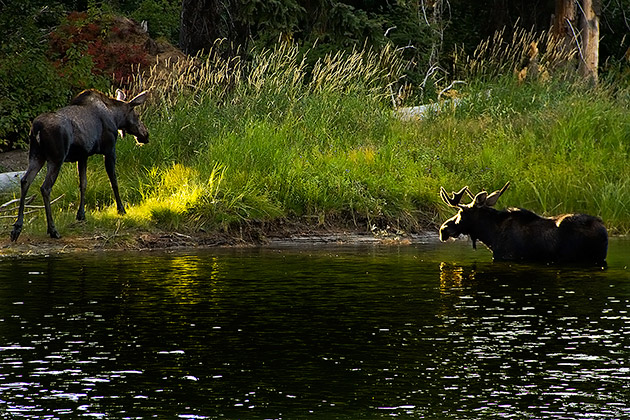 On a whim, we decided to return to McCall from Warren by looping around the east side of the Payette Lake. We'd done the western road a few times, and wanted to see something new. And we certainly did: there, standing knee-deep in the North Fork of the Payette River, were two moose.
On the drive back from historic Warren, we decided to check out the Burgdorf Hot Springs. This had been an area sacred to the Nez Perce tribe, but was taken over during the gold mining days by an enterprising fellow named Fred Burgdorf. He saw the financial potential in the natural hot springs, and turned Burgdorf into one of Idaho's first resort towns.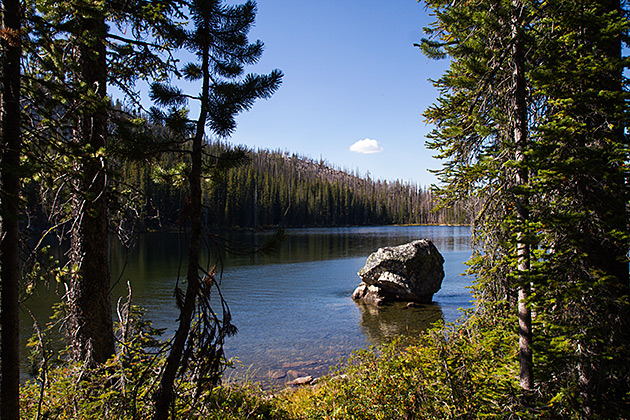 We were hosting a couple friends from San Francisco for the weekend, and had promised them an easy hike -- just enough physical activity to justify soaking our bones in hot springs later in the evening. Rainbow Lake came recommended as a simple five-mile hike, just outside Cascade.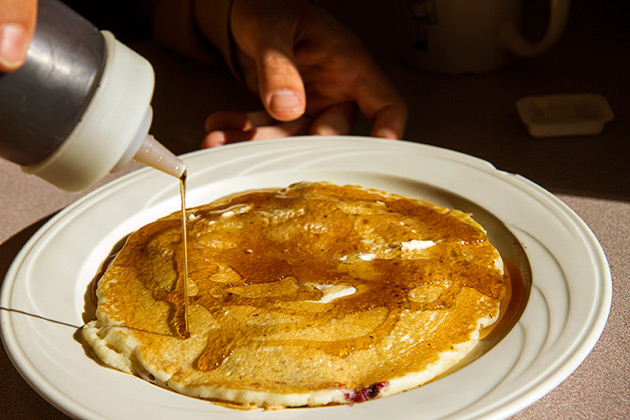 For the first time in half a year, we were living in a place with a fully-equipped kitchen, and were finally able to cook at home. So we didn't eat out a lot during our month in Cascade. But occasionally, we felt like letting someone else do the work. For such a small town, there are quite a few good dining options in Cascade. Here are our favorites.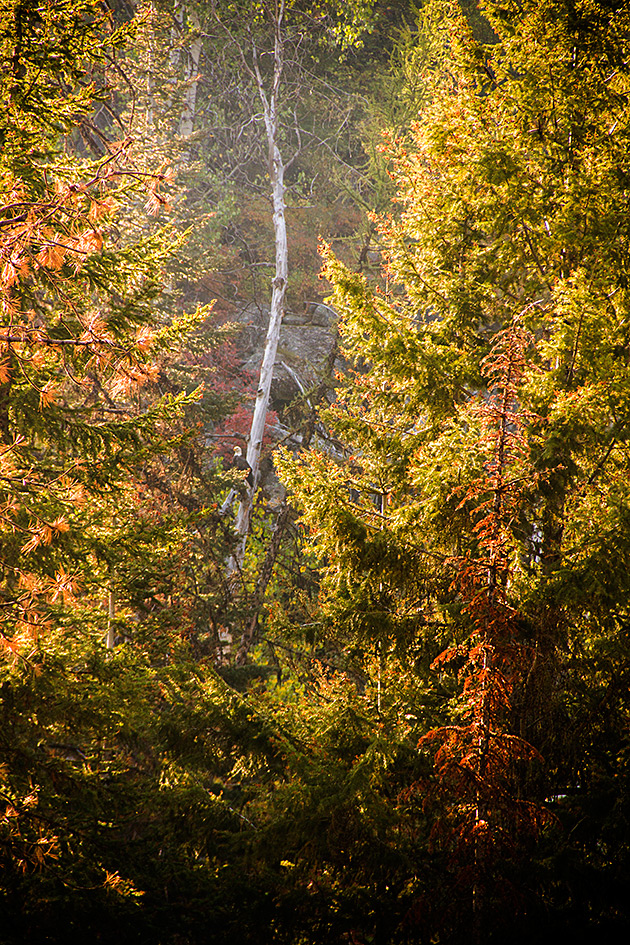 After our moose encounter, we didn't have to wait long for Mother Nature to rear her head once more. Minutes before we entered the Snowdown Wildlife Sanctuary outside of McCall, a bald eagle swooped down from a tree and soared over the stream in front of us.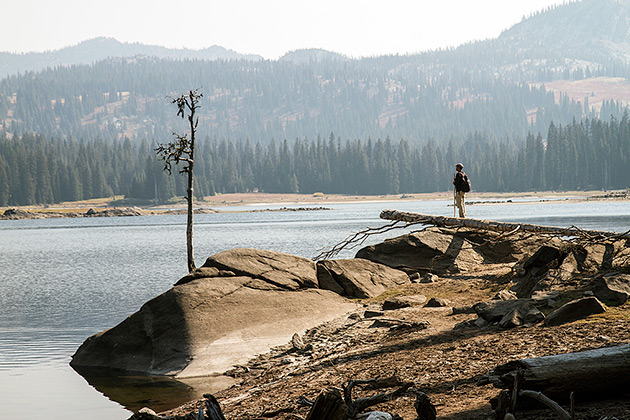 For the last few miles on the way to the Boulder Lake Trailhead, we were following two buses. School buses. School buses full of peppy children excited for their long-awaited day out. "I can't believe this", I hissed at Jürgen. And, of course, they were going on the exact same hike as us. We parked, put on our boots, and then waded into the mess of screaming, happy kids. Off on our big day of pristine nature and peaceful solitude.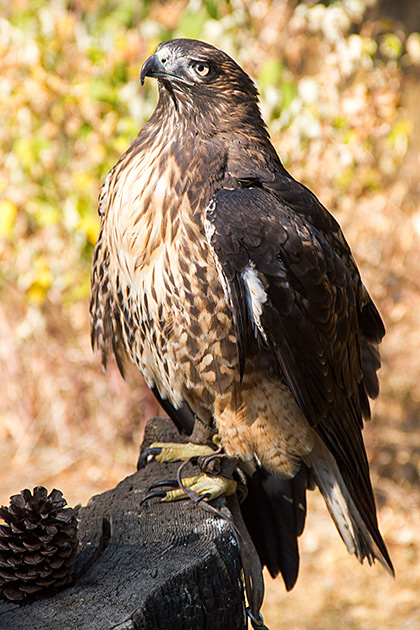 Wild animals who have been injured or orphaned could never be called "lucky", but those in the McCall area at the time of their accident might at least consider themselves fortunate. For the past 23 years, the Snowdon Wildlife Sanctuary has been dedicated to the care and rehabilitation of Idaho's wild animals, large and small.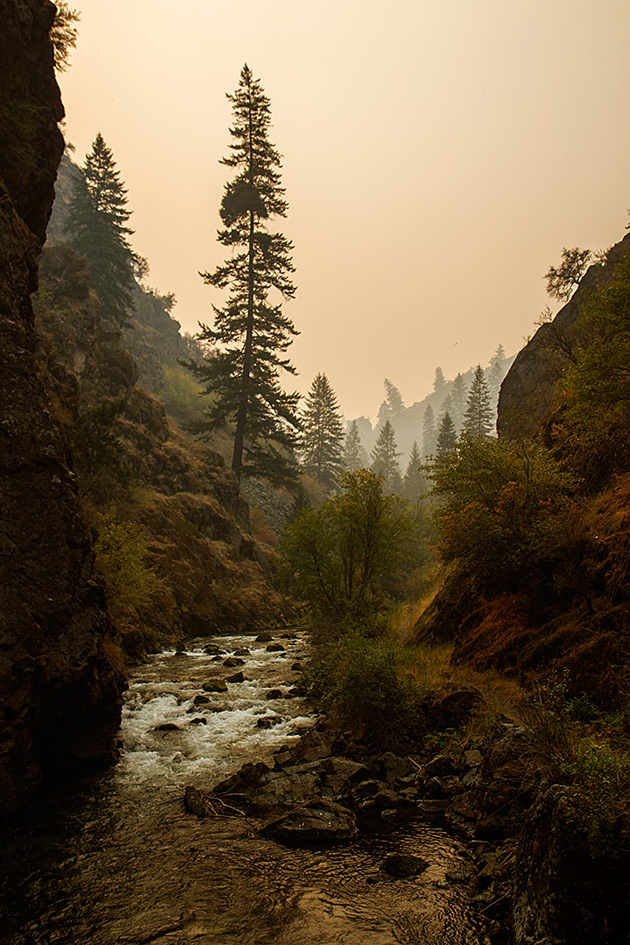 For a couple weeks in late September, the wildfire smoke which had been choking West Central Idaho was a habitual part of every conversation. "Never seen it like this!" "The worst year I can remember!" "Usually you can see the mountains from here!" Though it might have ruined the views, we decided to pretend that we were lucky to be present for the smokiest season in decades. Yeah, we planned it perfectly! How many other people get to see smoke like this?!