For 91 Days
we lived in Idaho. Famous for its potatoes and little else, this state is easily one of the USA's most under-appreciated. Amazingly varied, from the fields of the south to the mountain ranges of the north, with some of the country's most bizarre and remote nature. Lava fields? The continent's largest sand dune?! If you're planning a trip there, you'll find a ton of great information and ideas in our blog. Start reading
at the beginning
of our adventures, visit our
comprehensive index
to find something specific, or read one of the articles selected at random, below:
mike_frontpage(); ?>
Showing #11 - 20 of 112 Articles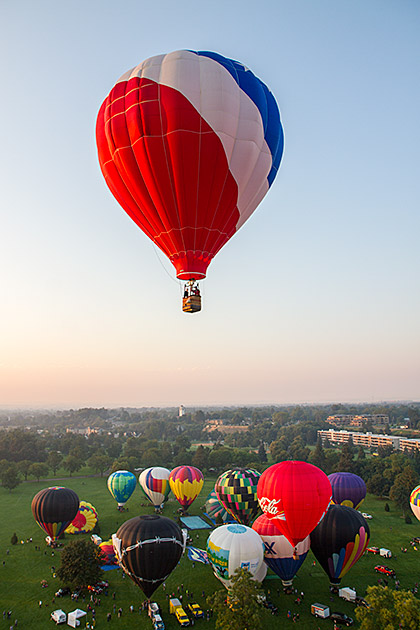 "Which one is it going to be?" I whispered to Jürgen after the pilots had finished up their morning briefing and were beginning to mingle with the passengers. "Hopefully that guy with the handlebar moustache!" As luck would have it, it was. The awesome dude with the handlebar moustache had seen his name on the placard we were holding, and approached us. "Quinn", he said, putting his hand out. "Eric Quinn".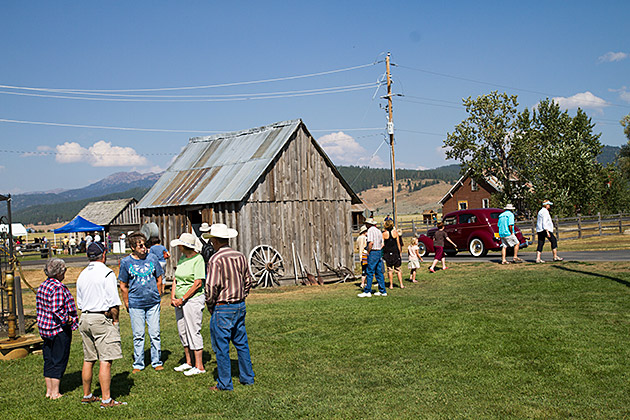 Maybe it was all the Mountain Dew we'd been drinking, but Jürgen and I woke up on Saturday morning with an unquenchable thirst for crazy action. "Dude!" I yelled at him. "Extreeeeme!" came his frenzied reply. Mouths frothing, we examined our options. Repelling in the Sawtooths? Lame. Kayaking in Hell's Canyon? Snooze-ville. But what's this? An ice cream social in historic Roseberry? Sounds like it's time to get our party shoes on!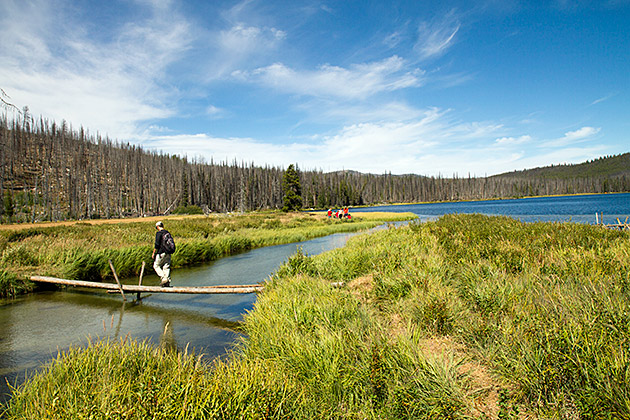 A popular walking loop leads from the Chinook Campground in the Payette National Forest, along the banks of the Sesech River to the majestic Loon Lake. We woke up early on the Sunday of Labor Day weekend to tackle the hike, which impressed us not only with its beauty, but with a fascinating piece of history hidden within the woods.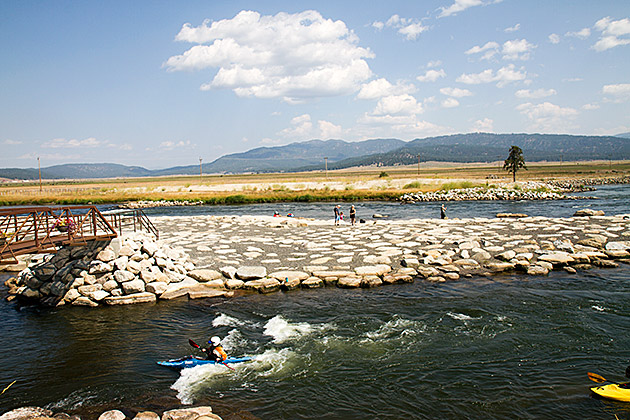 In 2001, the Boise Cascade Sawmill ceased operations. It had been the largest employer in Cascade and its closure forebode a grim future for the tiny valley town. But Cascade refused to abandon hope; instead, it took a good look at the incredible nature surrounding it, and decided to give itself a makeover. There was no reason this former lumber town couldn't become a tourist destination.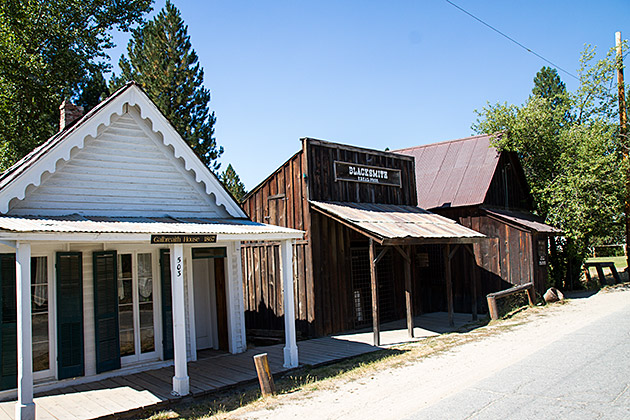 In the late 19th century, the largest city between San Francisco and Saint Louis was Idaho City -- a boomtown constructed after the discovery of gold in the Boise Basin. With a rowdy population of miners from California, Washington, Missouri and China, Idaho City was the kind of place where whiskey was cheap and lives even cheaper.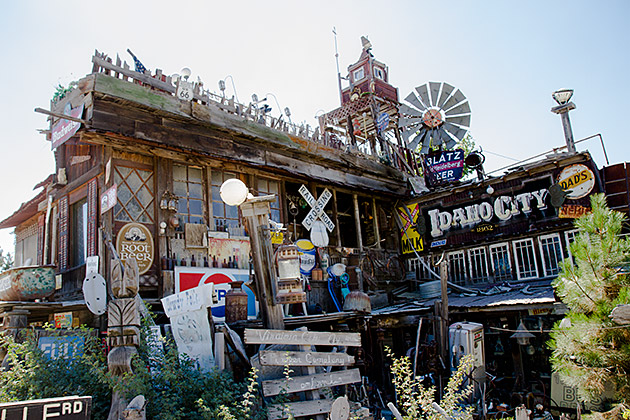 We enjoyed our self-guided walking tour of historic Idaho City immensely, but our favorite house didn't appear anywhere in the brochure. We decided to just call it the Crazy House, because it's among the most eccentric structures we've seen anywhere in the States.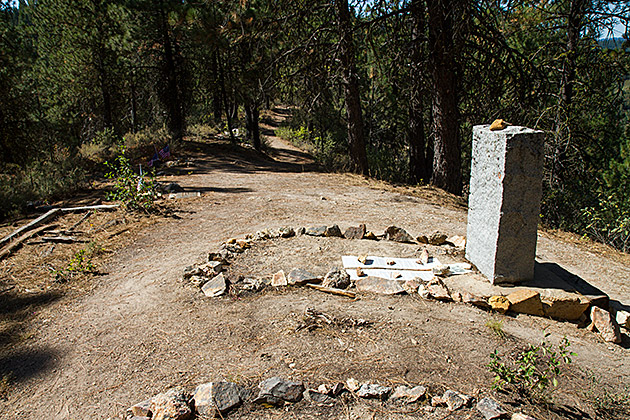 We always try to visit a cemetery in the places we visit and, whether it's the baroque elegance of the Recoleta Cemetery in Buenos Aires or the haunting beauty of Savannah's Bonaventure, they often end up among our most memorable experiences. On our day trip to Idaho City, we hadn't expected to even visit one cemetery, but ended up spending time in two.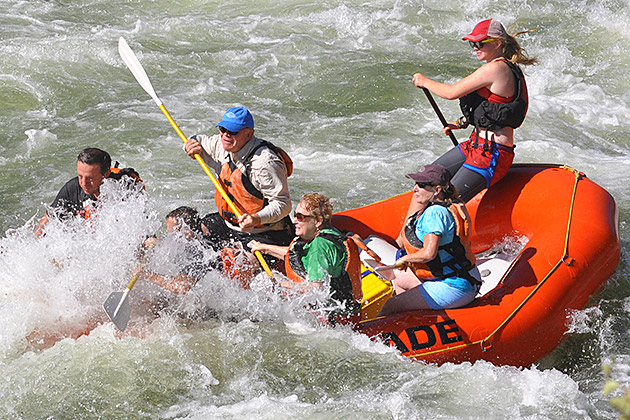 In business for 27 seasons, Cascade Raft & Kayak is the largest whitewater company operating on the Payette River. They had invited us out for a day of rafting, and I had just assumed that my parents -- who had come up from Ohio for a short visit -- would be content to wait around and read a book while we got wet. Nope! Although my dad had to sit out due to the flu, he only did so very reluctantly. And my mom didn't hesitate at all.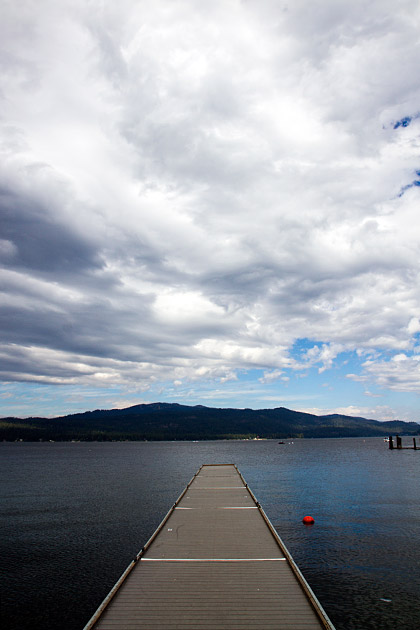 Whether you're walking down Lake Street, driving along the Warren Wagon road, cruising by the surprisingly busy airport or sipping a cocktail while overlooking the majestic Payette Lake, one thing is never in doubt: life in McCall is pretty sweet.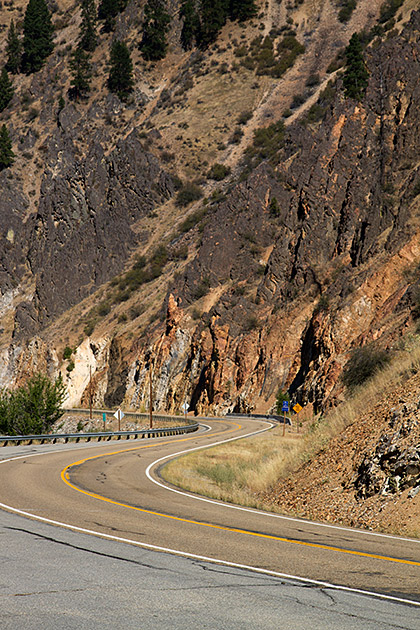 33 miles of paved road between Banks and Lowman constitute the Wildlife Canyon Scenic Byway. Although we didn't see any elk during our trip, they're a common sight during the winter. Along the road, there's even a turn-out with binoculars pointed at a large plain called Gallagher Flat, where they especially like to congregate.