Many of the places in Idaho's panhandle feature memorable names. Some are drawn from French, such as Coeur d'Alene or Lake Pend Oreille, while others have intriguing historical connotations, like Priest Lake and Bonners Ferry. And then there's Sandpoint, a town whose name evokes the stirring image of some guy pointing at a pile of sand. Yep, we see it. You've found the sand.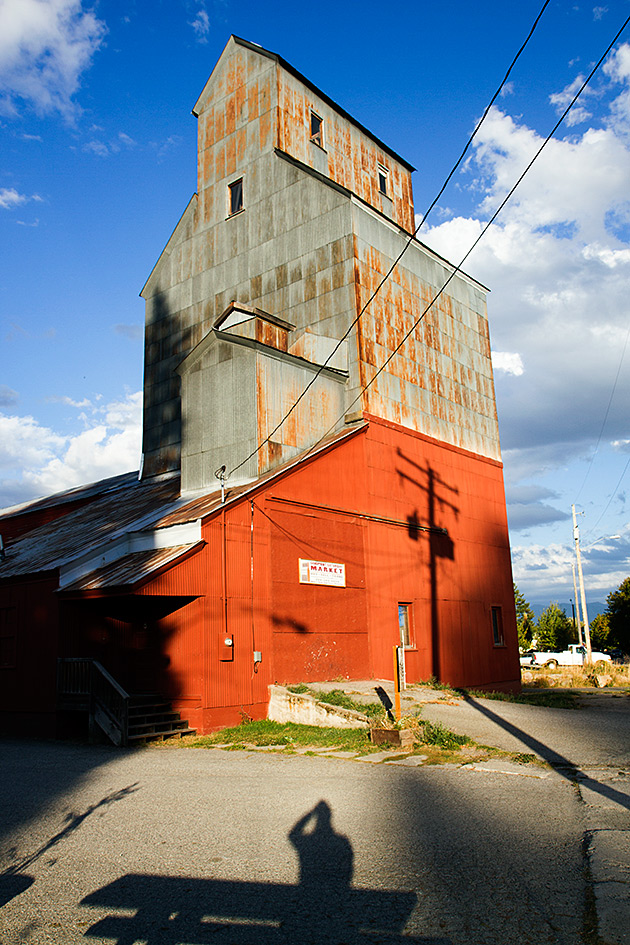 But despite its uninspiring name, Sandpoint is the nicest little city we visited in northern Idaho; more relaxed than the comparative metropolis of Coeur d'Alene, and more lovely than rustic Bonners Ferry. Situated at the northwestern end of Lake Pend Oreille, entering the town from the south requires a breathtaking journey over a long bridge. Right from the outset, Sandpoint begins to impress.
The town is most famed around Idaho as home to Schweitzer Ski Resort: the only resort in the world named after a Swiss hermit with a penchant for stealing and eating cats. It was the beginning of October when we visited, too early to hit the slopes, but everyone we talked to kept bringing conversation around to the opening of ski season. It's a safe bet that everyone in Sandpoint skis, and that the town empties out entirely when there's fresh powder.
We stayed in the Sweet Magnolia Bed and Breakfast, run by Calvin and Jill Ogle, originally from Georgia. This was a comfortable place to rest our heads, conveniently located downtown. Breakfast was awesome. Along with homemade granola and cookies, Calvin had fashioned up a southern egg bake. Despite our time in Savannah, we were unable to identify the secret ingredient in the crust (hint: rhymes with "Fritz").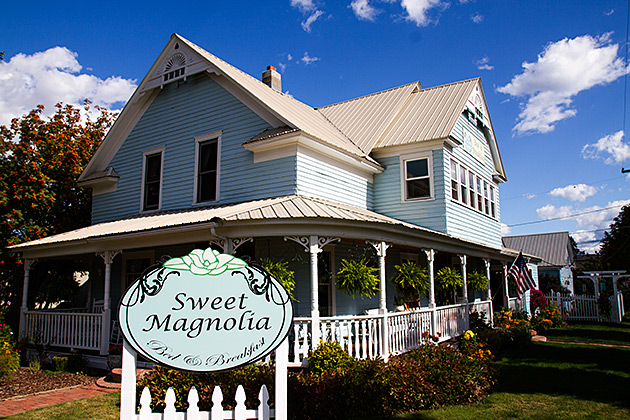 Sandpoint itself has cute shops and off-key cafes that cater to a well-to-do crowd. The highlight for us was City Beach, a park on Lake Pend Oreille where we found a replica Statue of Liberty, holding her torch out over Northern Idaho. She was considerably smaller than her New York City sister, but enjoys the more tranquil view. And is less likely to be torn asunder by terrorists.
We only had one night in Sandpoint, so were lucky to be invited for dinner at the best restaurant in town: Trinity at City Beach, which boasts a great view over the lake. We got to meet the owner, a former Idaho State football player whose left forearm was roughly the size of my left thigh. As we were leaving, he asked how our dinner was. "Oh, great, very good, thank you very much, thank you, please don't crush me." Luckily, I wasn't forced to lie; I had ordered baked halibut on a bed of creamy linguine, and it was as delicious as it sounds.
Sweet Magnolia B&B – Website
Trinity at City Beach – Website