The Ghost Town of Bayhorse
Driving along the Salmon River Scenic Byway, we entered the Land of the Yankee Fork: a state park which stretches out to the south of Challis, dedicated to the mining history of the area. There are three ghost towns in the park, and we decided to make a stop at Bayhorse.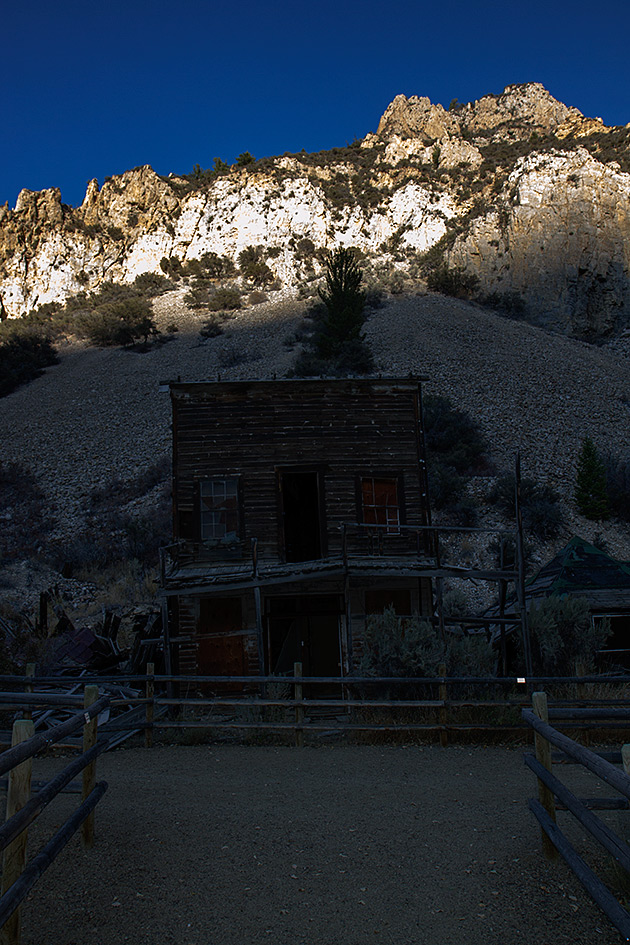 We had taken our time on the Salmon River road, and didn't arrive at the gates of Bayhorse until 4:45pm, nearly closing time for the park. But the guard waved us in, and said we could take our time. Idaho, we've learned, is filled with easy-going people like this; he must have been getting ready to go home, but was happy to inconvenience himself for a little while. And, being selfish jerks, we always make sure to take full advantage of such generosity!
It was fortunate for us, because the ghost town was fascinating. Like so many of the small towns in central and northern Idaho, Bayhorse got its start during the mining boom of the 1860s and 70s. Tucked away in a narrow canyon, it reached a peak population of around 300, before the mining dried up in the 1890s and people started to leave. In 1958, plucky little Bayhorse finally lost its last resident and became a certified ghost town.
If the ruins are anything to judge by, this must have been a neat place during its heyday. The most notable remnant is the old mill: a big three-story structure resting on the side of the canyon. It was designed to make use of gravity: rocks dumped into the top were processed on their way down. In varying states of conservation, we also saw a saloon, a few houses, and a brick Wells Fargo building in the middle of town. You can even still find some old charcoal kilns on the outskirts.
We'd visited other mining towns that were past their prime, such as Idaho City and Warren, but this was the first fully abandoned town we'd seen, and provided a fascinating glimpse into a rather short-lived period of Idaho's short history.
Location of Bayhorse on our Idaho Map