The Pend Oreille Scenic Byway
The Pond Oreille Scenic Byway follows Highway 200 east from Sandpoint to the Montana border, between the mountains of northern Idaho and its most unforgettable lake.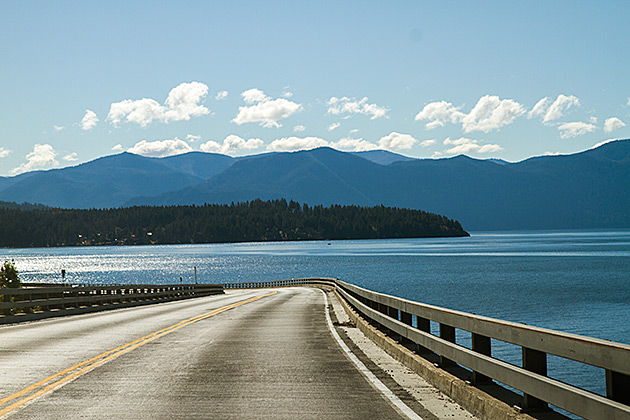 During the end of the last ice age, retreating glaciers and the ensuing floods scarred and reformed the landscape of Idaho's Panhandle. One result of this large-scale terraforming was the pendant-shaped Lake Pend Oreille (pronounced pond-ah-ray): the biggest lake in Idaho at 148 square miles, and the fifth-deepest in the entire US. Its shores are almost completely unpopulated, with just a few towns dotting the northern coast. The lake is so deep and so remote that, during WWII, the US Navy used it to conduct submarine testing.
Although we only saw a fraction of the lake during our drive along its northeastern shore, it was enough to impress. Just outside of Hope, we drove onto a peninsula which is home to the David Thompson Wildlife Reserve. A herd of deer were grazing on the lawns, completely undisturbed by our presence. Even when we left the car and approached them, they continued grazing and munching apples. We got within a couple feet, and possibly could have pet them.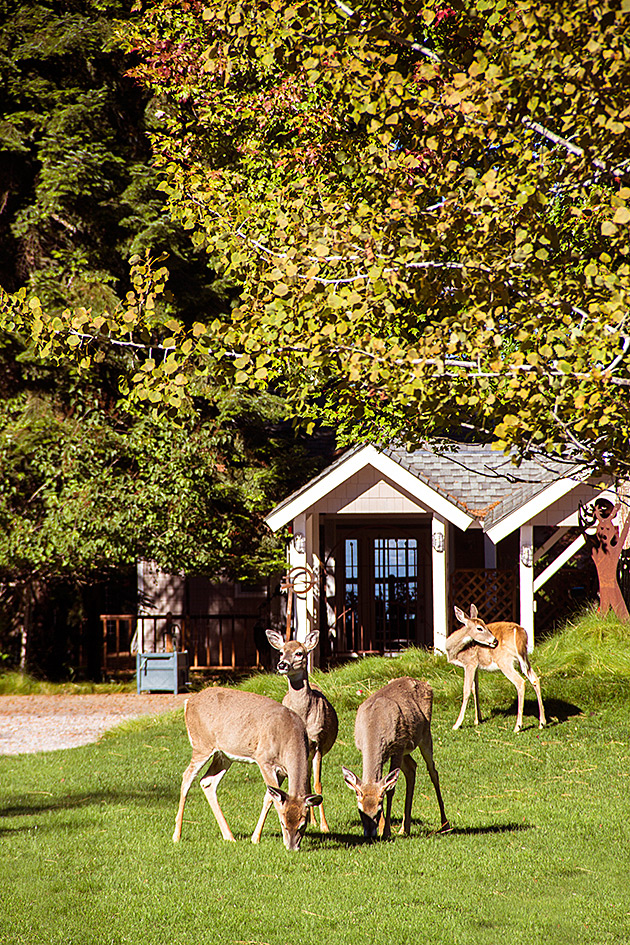 Deer aren't the only wildlife found around Pend Oreille's shores; the great majority of the lake is in the Coeur d'Alene Forest, home to grizzlies, wolves, bobcats, bald eagles and owls. The southern tip of the lake is where the Navy set up the Farragut Naval Training Station, following the Japanese attack on Pearl Harbor; in its day, it was the second-largest training station in the world. The Navy has left, and today the area is a state park just ten minutes from Silverwood.
After passing Clark Fork, the highway leaves Pend Oreille and skirts along the Clark Fork River, which extends 310 miles into Montana and is that state's largest river, by volume. We continued until reaching the border, where we'd hoped to see the 1952 Cabinet Gorge Dam, but found it closed for construction. Unfortunate, because it looks pretty cool.
The scenic byway is only 33 miles long but took us about three hours round-trip, accounting for the frequent photo stops. Enjoy our pictures of what might be Idaho's most gorgeous lake.
–All Of Our Published Books On eBay