The Town of Cascade – Our Home for a Month
In 2001, the Boise Cascade Sawmill ceased operations. It had been the largest employer in Cascade and its closure forebode a grim future for the tiny valley town. But Cascade refused to abandon hope; instead, it took a good look at the incredible nature surrounding it, and decided to give itself a makeover. There was no reason this former lumber town couldn't become a tourist destination.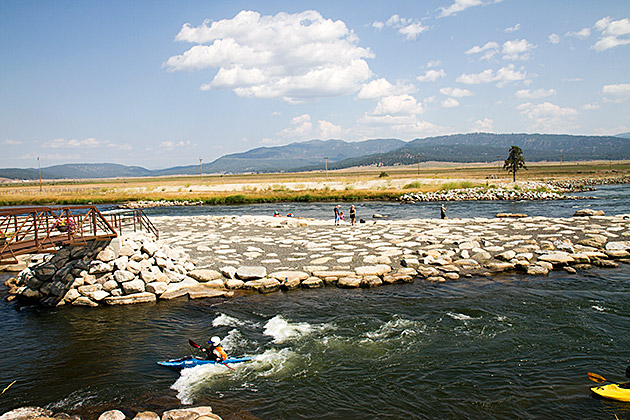 In 2004, the Tamarack resort was opened. The Cascade Reservoir was given the more enchanting name of Lake Cascade. Rafting and kayak shops opened their doors to take advantage of the town's prime location between the lake and the scenic Payette River. The nine-hole golf course was put under new management. And in 2010, Kelly's Whitewater Park debuted, serving as both a water sports practice zone and a welcome center for visitors. Cascade was ready for business!
Within a couple days of moving in, we had become intimately familiar with the town; not exactly a difficult task, considering its size. Highway 55, the Payette River Scenic Byway, cuts through downtown and, if you blink, you might miss the smattering of shops along the side of the road. The bar, movie theater, pharmacy and grocery store (which closes at 7:30pm) are within spitting distance of each other, and nothing's more than a short walk away. Not the golf course, the ranger station, or the lake.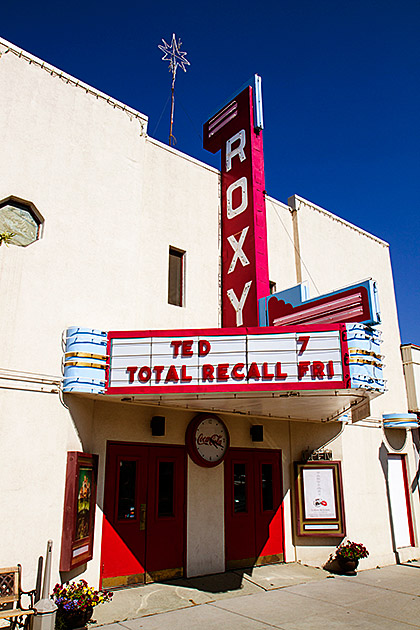 Cascade is the kind of town where the movie theater still has a grand old piano next to the screen. And where they'll hold off on showing the movie ten or fifteen minutes, until the folks waiting for their popcorn have taken their seats. Where, if the film stops running a couple times due to electricity faults, the projectionist will announce "Cascade in August, folks!" to a roomful of laughs.
There are still some businesses shuttered; Cascade hasn't yet become a resort town of wild prosperity, but that's mostly to its benefit. There's none of the stuffiness which can ruin wealthier places. We went into town nearly every day for shopping, food or fun, and couldn't have been happier to call it home for our first month in Idaho. Cascade is ideally situated, about 90 minutes from Boise and 45 from McCall; close to natural hot springs, and some great hiking in the Boise National Forest.