$17+ Save on Car Rentals in Top Cities Nationwide!
Since we're never on one continent for long, we don't own a car. But during our 91 days in Idaho, the ability to drive was an absolute requirement. Luckily, my parents generously let us borrow their second car. "If that's the price of having you in America", reasoned my mother, "then I suppose it's worth it". Yep, mom, that's the price. Now give me the keys.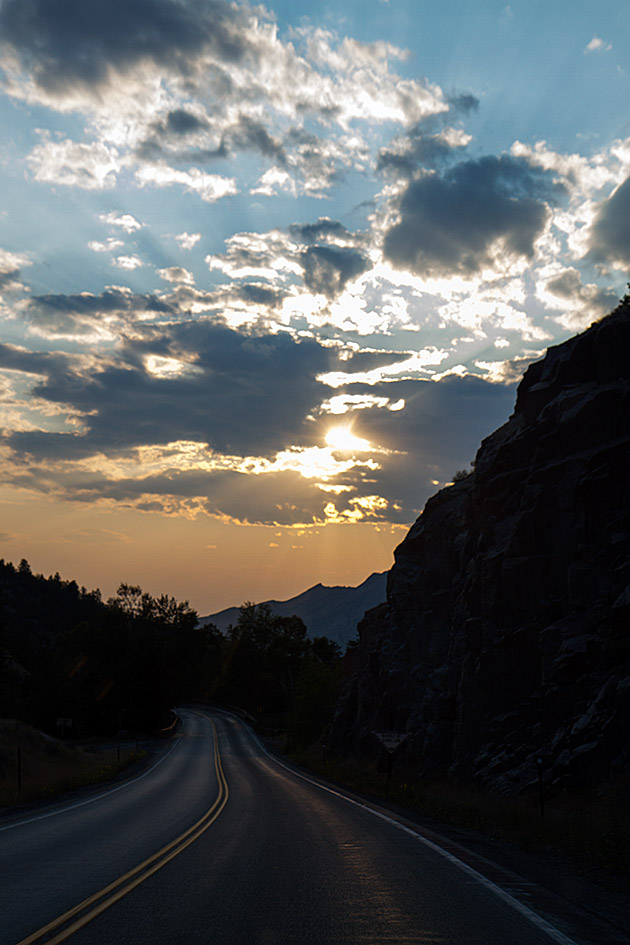 Over 2000 miles separate Springfield, Ohio from Cascade, Idaho, and we split the 33-hour journey into three days. Google Maps suggested we speed along Interstate 80, through Nebraska's interminable farmland and southern Wyoming. That sounded boring, so we tweaked the directions a bit. It would be a bit longer, but when you're already going to be on the road for three days, you might as well enjoy yourself.
The first day was the worst — through west-central Ohio, Indiana, central Illinois and then Iowa. Twelve hours of corn, soy, corn, Peoria, corn and cows. The highlight was probably the soy (sorry, Peoria). We listened to Sufjan Stevens' album Illinois albumIllinois as we cut through the state which inspired it, and then put on some Korean Pop for the stretch through Iowa. Iowa looked like it needed some K-Pop.
It was around 8pm when we arrived at South Sioux City, just over the Nebraska-Iowa border, and pulled into the Budget Host Inn. When a motel's parking lot is filled with sketchy people in lawn furniture drinking Busch Lite, it's usually a sign to stay away. But it's also a sign of economical pricing. Yes, there were bloody scab-boogers crusted onto the sheets, and the room smelled faintly of butane and pickles, but a bargain is a bargain.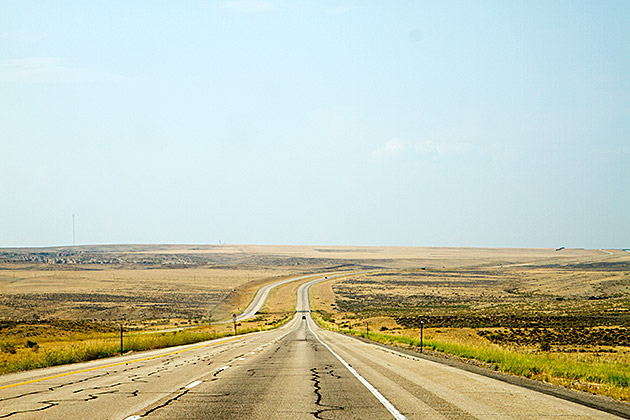 South Sioux City might have more to recommend itself than nasty motels, but we wouldn't know. We went to bed immediately and left at dawn on the next morning, for an entertaining day on the road. Highway 20, also known as the Bridges to Butte Scenic Byway, skirts across northern Nebraska within five miles of the South Dakota border. The empty, perfectly-maintained road cuts through beautiful, undulating countryside, and made for fun driving.
As we crossed into Wyoming, the landscape became ever more dramatic. Past Sheridan, we took Highway 14, which ascends into the Bighorn Mountains. The sun was getting low in the sky, and we pulled over in order to look back east over the flat, endless land we'd just traversed. These were the first mountains we had reached, and it felt as though we'd finally arrived in the Great American West.
We spent the night in Greybull, Wyoming: as western as a town gets. A massive guy welcomed us into the Greybull Historic Inn, and recommended dinner at the saloon. The bar was rocking and we probably could have gotten into a game of billiards with the locals, but we were too exhausted to be social. And another big day loomed in front of us. The final segment of our journey would take us through Yellowstone National Park into Idaho…