For 91 Days
we lived in Idaho. Famous for its potatoes and little else, this state is easily one of the USA's most under-appreciated. Amazingly varied, from the fields of the south to the mountain ranges of the north, with some of the country's most bizarre and remote nature. Lava fields? The continent's largest sand dune?! If you're planning a trip there, you'll find a ton of great information and ideas in our blog. Start reading
at the beginning
of our adventures, visit our
comprehensive index
to find something specific, or read one of the articles selected at random, below:
Idaho is without a doubt one of the most under-appreciated of all America's states. For three months, we explored the state from top to bottom, east to west, and found one memorable sight after the other. Unbelievable nature, adventure, funny people, bizarre museums, a surprisingly fascinating history and culture, and unknown gems far off the beaten path.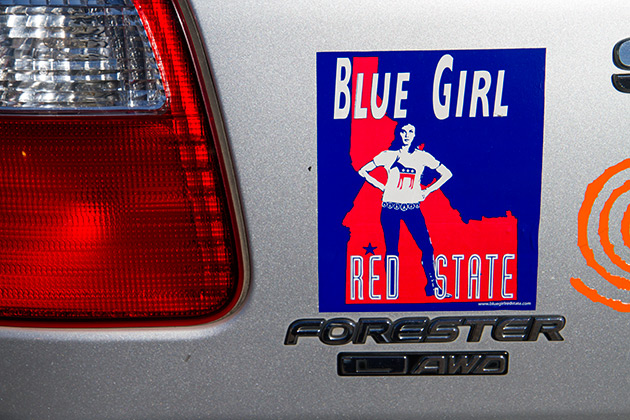 I recently came across a good method for discovering which stereotypes and questions exist about a certain place: just allow Google to auto-complete the phrase, "Why is [place] so _____?" I've discovered that people tend to wonder why Ohio is so important, why South Korea is so weird, and why Georgia is so humid. And the number one question for our current home: "Why is Idaho so… conservative?"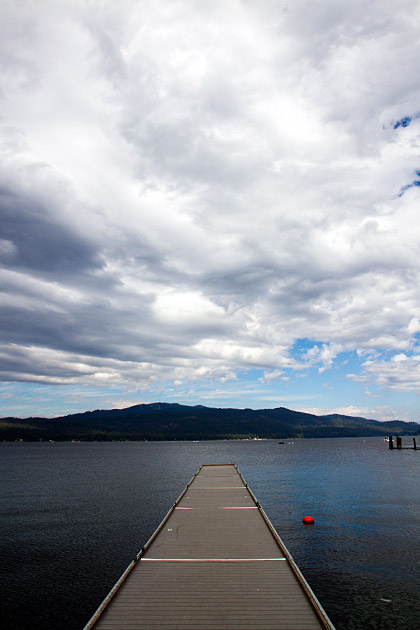 Whether you're walking down Lake Street, driving along the Warren Wagon road, cruising by the surprisingly busy airport or sipping a cocktail while overlooking the majestic Payette Lake, one thing is never in doubt: life in McCall is pretty sweet.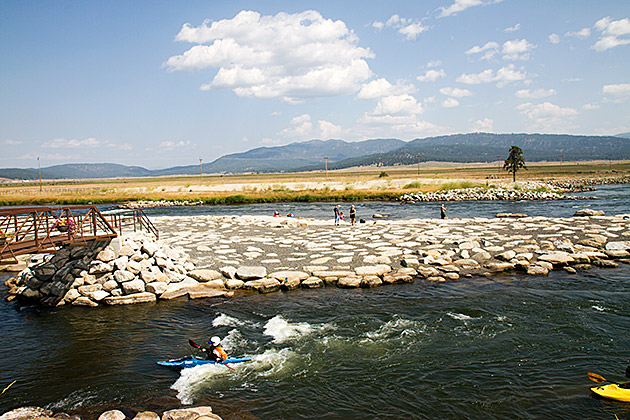 In 2001, the Boise Cascade Sawmill ceased operations. It had been the largest employer in Cascade and its closure forebode a grim future for the tiny valley town. But Cascade refused to abandon hope; instead, it took a good look at the incredible nature surrounding it, and decided to give itself a makeover. There was no reason this former lumber town couldn't become a tourist destination.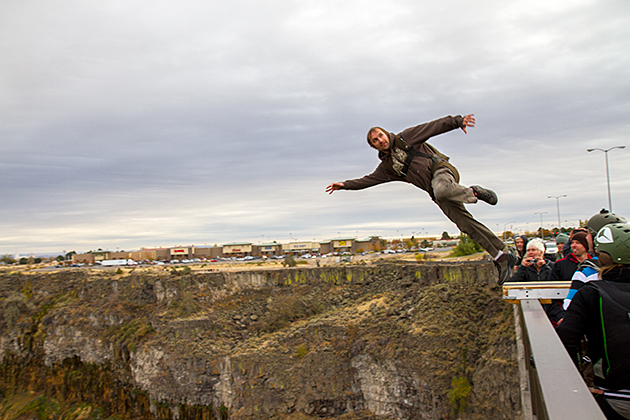 There are extreme sports, and then there's BASE Jumping. It's bungee jumping without the cord. Skydiving without the airplane. You just strap on a parachute and jump off something tall. And Twin Falls is the only place in the world you can legally do it year-round.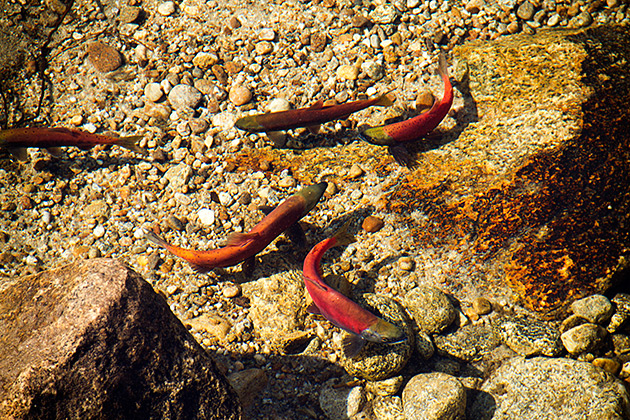 These red-bodied, green-headed Sockeye (or Kokanee) Salmon were just one of the unexpected things we saw during our first month Idaho. Every day, the state seems to be scouring its shelves, finding bizarre new curiosities for our camera. Here are some of the best pictures we've taken over the past month.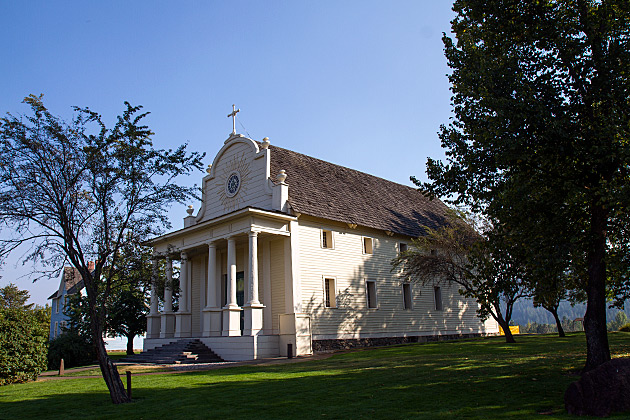 The oldest building in Idaho is also among its most impressive. The Jesuit mission at Cataldo, built between 1850 and 1853 for the Coeur d'Alene tribe, has survived the ages magnificently. After finishing the White Pine Scenic Byway, we toured both the church and its museum in the nearby visitor's center.