For 91 Days
we lived in Idaho. Famous for its potatoes and little else, this state is easily one of the USA's most under-appreciated. Amazingly varied, from the fields of the south to the mountain ranges of the north, with some of the country's most bizarre and remote nature. Lava fields? The continent's largest sand dune?! If you're planning a trip there, you'll find a ton of great information and ideas in our blog. Start reading
at the beginning
of our adventures, visit our
comprehensive index
to find something specific, or read one of the articles selected at random, below:
Idaho is without a doubt one of the most under-appreciated of all America's states. For three months, we explored the state from top to bottom, east to west, and found one memorable sight after the other. Unbelievable nature, adventure, funny people, bizarre museums, a surprisingly fascinating history and culture, and unknown gems far off the beaten path.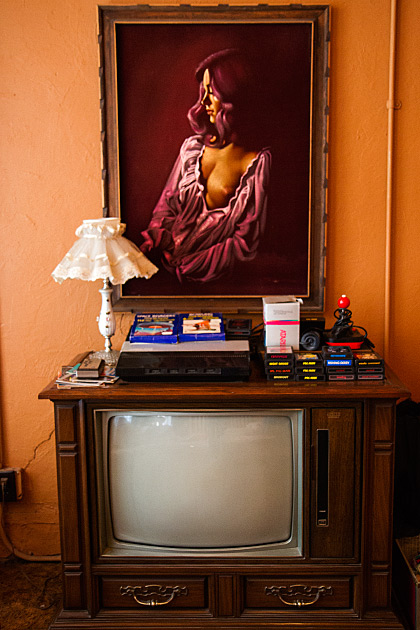 Word had spread around Wallace that the Feds were on their way in, and the town's bordellos had to close up fast. Under the vigilant eyes of Madame Ginger, the working girls of The Oasis grabbed what they could carry and left everything else behind. Their departure marked a sudden and unexpected end to prostitution in Wallace. The year was 1988.
Since we're never on one continent for long, we don't own a car. But during our 91 days in Idaho, the ability to drive was an absolute requirement. Luckily, my parents generously let us borrow their second car. "If that's the price of having you in America", reasoned my mother, "then I suppose it's worth it". Yep, mom, that's the price. Now give me the keys.
In 1955, tiny Arco won fame as the world's first nuclear-powered city. Today, it mainly serves as a jumping-off point for excursions into the nearby Craters of the Moon National Monument. Arco is one of Idaho's strangest little towns, although nearby Atomic City manages to be even stranger. And littler.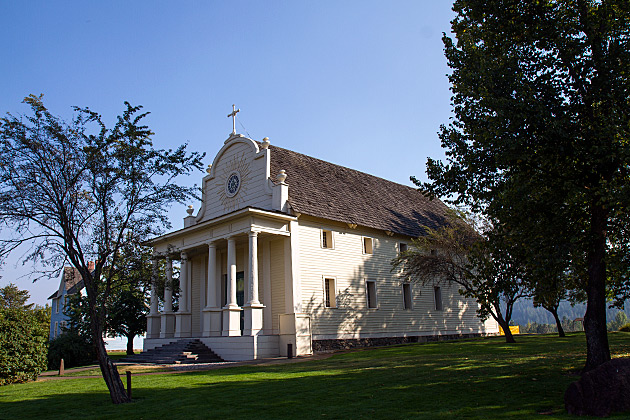 The oldest building in Idaho is also among its most impressive. The Jesuit mission at Cataldo, built between 1850 and 1853 for the Coeur d'Alene tribe, has survived the ages magnificently. After finishing the White Pine Scenic Byway, we toured both the church and its museum in the nearby visitor's center.
A window into the not-so-distant and none-too-glorious past of America's prison system, the Old Boise Penitentiary is probably the city's most popular historical site. Up until a riot forced its closure in 1973, the Old Pen is where Idaho's worst criminals came to serve their time, get shanked and wait for the gallows.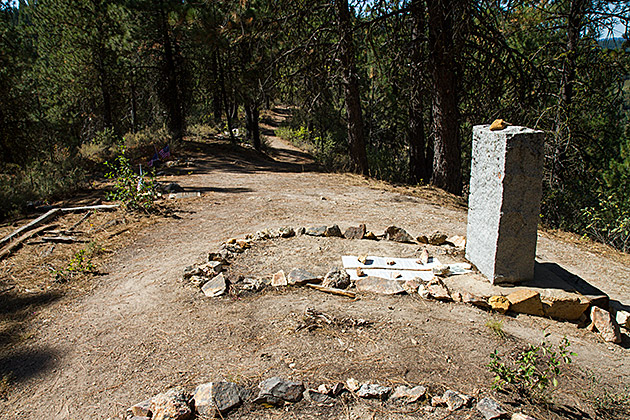 We always try to visit a cemetery in the places we visit and, whether it's the baroque elegance of the Recoleta Cemetery in Buenos Aires or the haunting beauty of Savannah's Bonaventure, they often end up among our most memorable experiences. On our day trip to Idaho City, we hadn't expected to even visit one cemetery, but ended up spending time in two.