For 91 Days
we lived in Idaho. Famous for its potatoes and little else, this state is easily one of the USA's most under-appreciated. Amazingly varied, from the fields of the south to the mountain ranges of the north, with some of the country's most bizarre and remote nature. Lava fields? The continent's largest sand dune?! If you're planning a trip there, you'll find a ton of great information and ideas in our blog. Start reading
at the beginning
of our adventures, visit our
comprehensive index
to find something specific, or read one of the articles selected at random, below:
Idaho is without a doubt one of the most under-appreciated of all America's states. For three months, we explored the state from top to bottom, east to west, and found one memorable sight after the other. Unbelievable nature, adventure, funny people, bizarre museums, a surprisingly fascinating history and culture, and unknown gems far off the beaten path.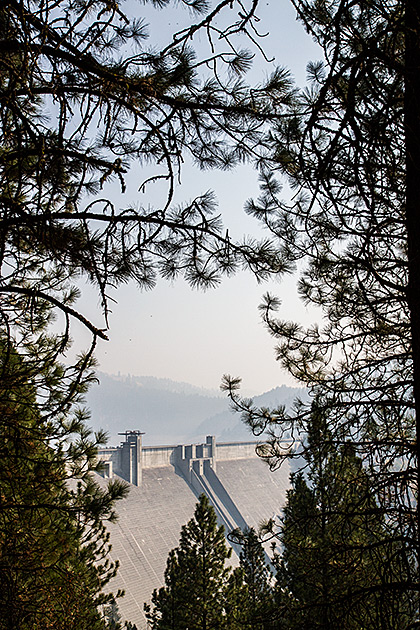 America's third-highest dam is found in north-central Idaho, just outside the small town of Orofino. In fact, the Dworshak Dam is the tallest straight-axis dam anywhere in the Western Hemisphere. During our road trip along Highway 12, it was the first pit-stop.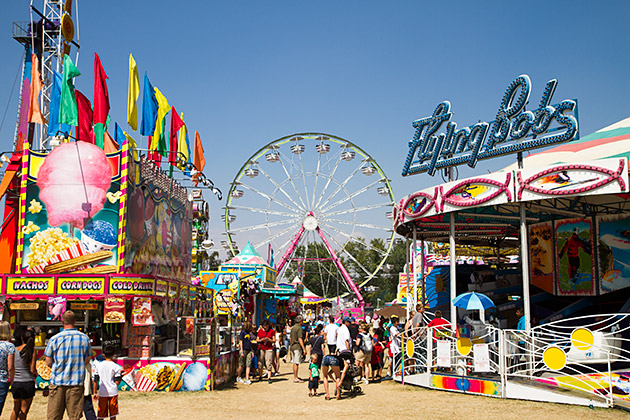 With a history stretching back to 1897, the Western Idaho Fair is one of the state's biggest annual celebrations. Concerts, competitions, rides, games, crazy food and an overabundance of stinking, dusty farm animals occupy the large fairground for a week on the northern end of Boise. We couldn't resist checking it out, and showed up on the fair's final day.
Propped up against the Boise National Forest, and just an hour north of the capital, Lake Cascade is a convenient spot for restless city-dwellers to get their nature fix. The charming resort town of McCall crowns the northern end of the lake, while the smaller villages of Cascade and Donnelly line the east, providing an abundance of places to stay the weekend.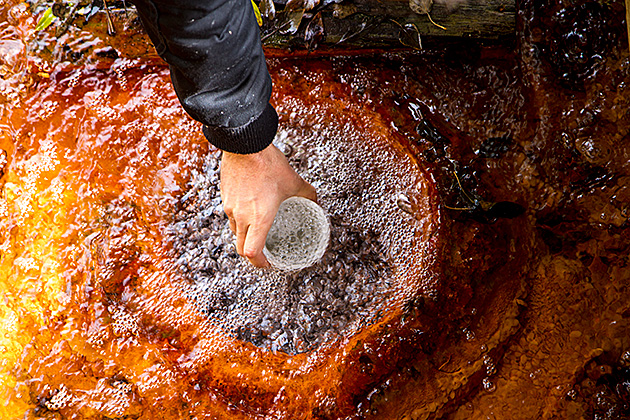 Towns as tiny as Soda Springs should count themselves lucky if they have one special attraction or unique characteristic that brings in tourists. But Soda Springs lays claim to at least three.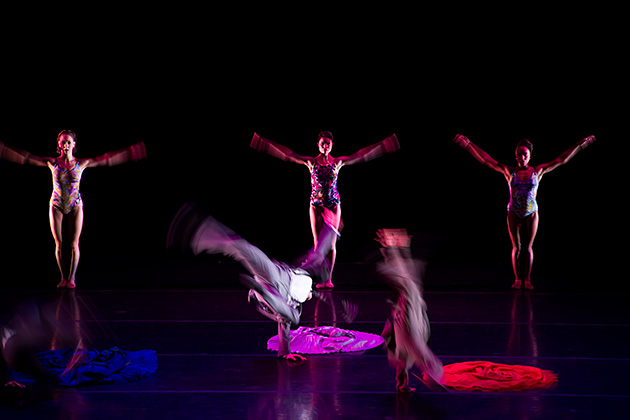 Yep, it's just like I thought. Idaho: nothing but potatoes and world-renowned modern dance. It's so tiring when a place conforms exactly to the preconceived stereotypes you have about it. I mean, come on, Trey McIntyre. Boise? How conventional.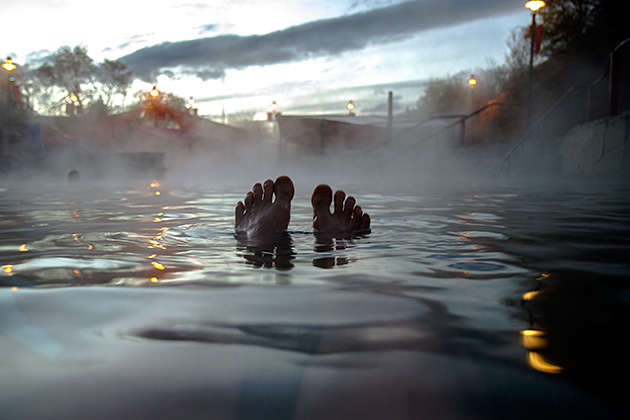 Hot springs play an important role in the leisure scene of Idaho, but nowhere are they as celebrated as in Lava Hot Springs. Since its inception, the town has been a place of relaxation for weary travelers and anyone looking for a place to soak their bones. We spent three blissful days here; allowing our bodies to recuperate after a few long weeks on the road.