For 91 Days
we lived in Idaho. Famous for its potatoes and little else, this state is easily one of the USA's most under-appreciated. Amazingly varied, from the fields of the south to the mountain ranges of the north, with some of the country's most bizarre and remote nature. Lava fields? The continent's largest sand dune?! If you're planning a trip there, you'll find a ton of great information and ideas in our blog. Start reading
at the beginning
of our adventures, visit our
comprehensive index
to find something specific, or read one of the articles selected at random, below:
Idaho is without a doubt one of the most under-appreciated of all America's states. For three months, we explored the state from top to bottom, east to west, and found one memorable sight after the other. Unbelievable nature, adventure, funny people, bizarre museums, a surprisingly fascinating history and culture, and unknown gems far off the beaten path.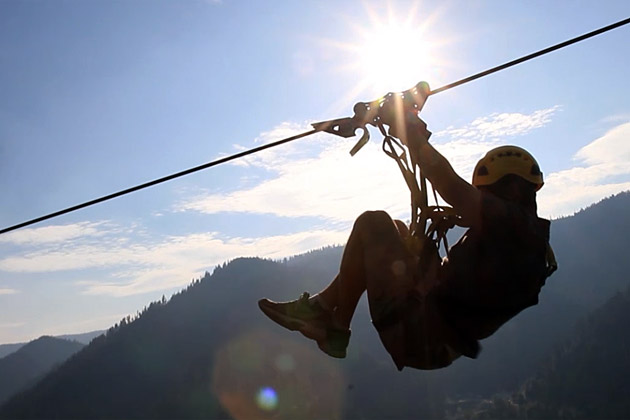 Not much is required for a good Zip Line course. A few high-altitude hills or trees. Some poles stuck into the ground. Wire. Harnesses and helmets. That's about it. Nice views are a plus, but optional. After all, when you're flying through the air at 45mph, looking around isn't a priority. But the mountain vistas on display during our run through Silver Streak's course were too beautiful to completely ignore. Most of my zips went like this: terror ("WAGHHHHHHH!"), admiring nature's beauty ("AHHHHHHHH!"), and back to terror ("AAYYYYGGGHGHGHHG!").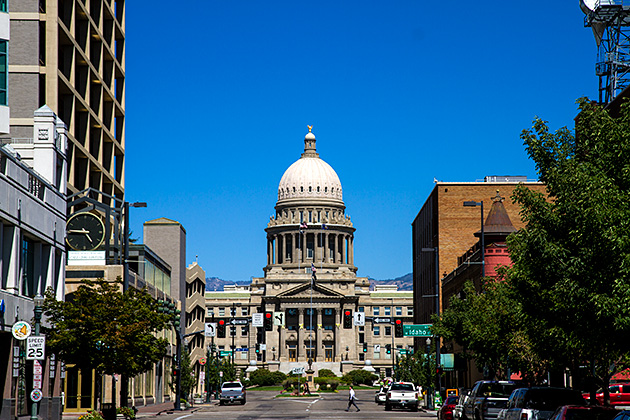 With just a little over two weeks remaining of our 91 days in Idaho, we pulled into Boise. We had originally planned on using the capital as the base for our entire three-month stay, but decided Idaho was too big to be stationed in just one spot. So we went on a road-trip through the state, and left our exploration of Boise for the journey's end. Did we save the best for last?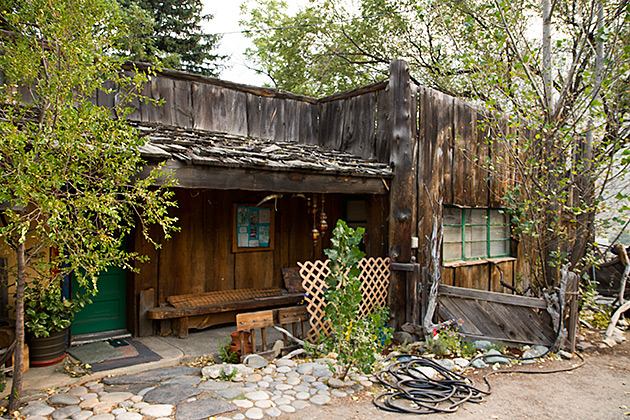 Any doubts as to the toughness of little Riggins, nestled between two of North America's deepest river gorges, can be dispelled by its original name, "Gouge Eye", which originated from a legendary bar fight between rowdy locals and gold-hunting prospectors.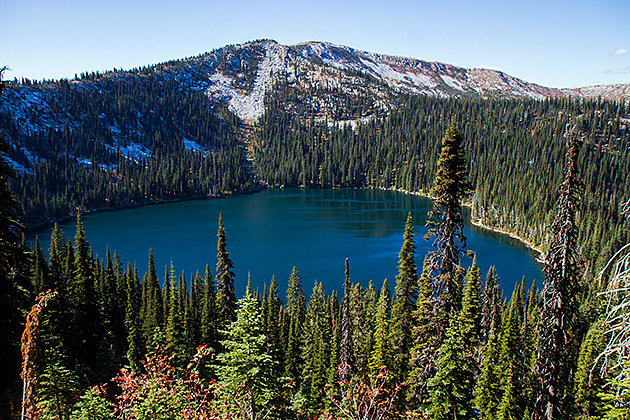 I was walking about fifteen feet in front of Jürgen, when suddenly I spun around, grabbed the canister of Bear Spray strapped to my hip, and pointed it right at his face. "You're toast, grizzly punk!" Jürgen didn't even flinch… it was, after all, the 23rd time I'd practiced this maneuver.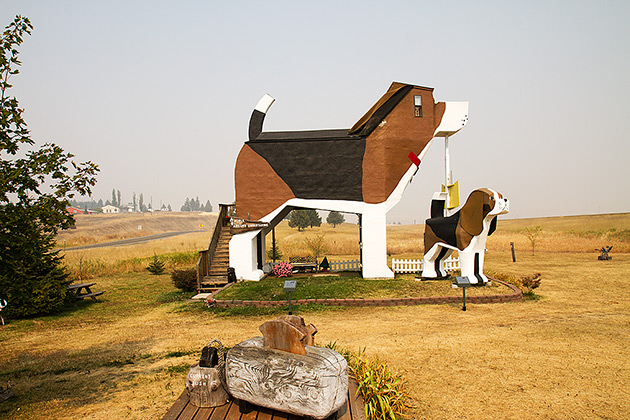 The massive wooden dog is one of America's most unique Bed & Breakfasts, the brainchild of Dennis Sullivan and Frances Conklin. Although we weren't staying the night, we couldn't resist dropping in and trying to figure out what exactly would possess anyone to create such a curiosity. It seemed a safe bet that Dennis and Francis would be interesting folks.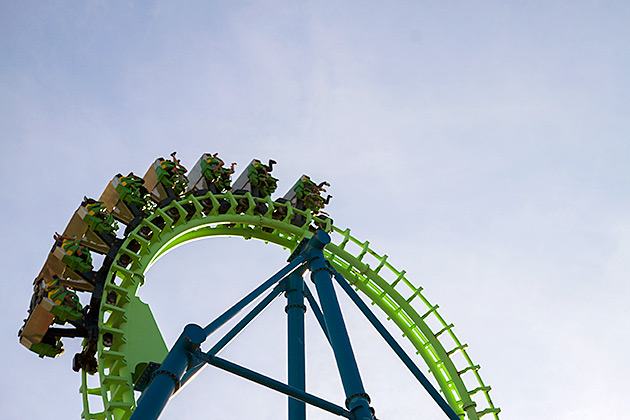 I'm from Ohio; not a fact I usually brag about, but it does come with some perks. For example, Ohio is home to the world's greatest amusement park. Oh, shut your cheese-hole, Mickey. Disney World doesn't hold a candle to Cedar Point, and you know it.