For 91 Days
we lived in Idaho. Famous for its potatoes and little else, this state is easily one of the USA's most under-appreciated. Amazingly varied, from the fields of the south to the mountain ranges of the north, with some of the country's most bizarre and remote nature. Lava fields? The continent's largest sand dune?! If you're planning a trip there, you'll find a ton of great information and ideas in our blog. Start reading
at the beginning
of our adventures, visit our
comprehensive index
to find something specific, or read one of the articles selected at random, below:
Idaho is without a doubt one of the most under-appreciated of all America's states. For three months, we explored the state from top to bottom, east to west, and found one memorable sight after the other. Unbelievable nature, adventure, funny people, bizarre museums, a surprisingly fascinating history and culture, and unknown gems far off the beaten path.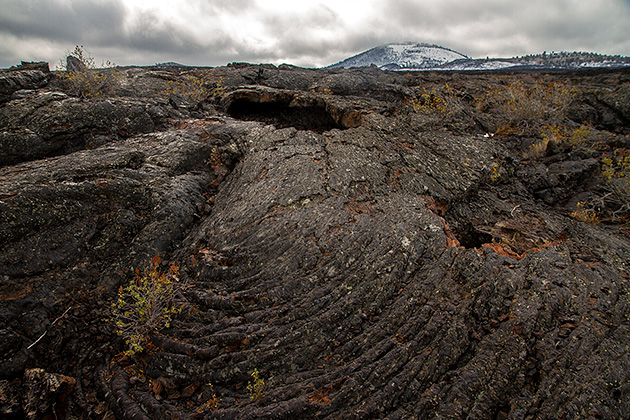 Comprising 618 square miles of other-worldly lava-formed landscape, the Craters of the Moon National Monument is one of the strangest geographic areas in the entire country. Harsh, dry and largely barren, this craggily beautiful region has remained largely untouched by a humanity that never figured out a use for it. We visited one morning in late October, after a light layer of snow had covered the ground.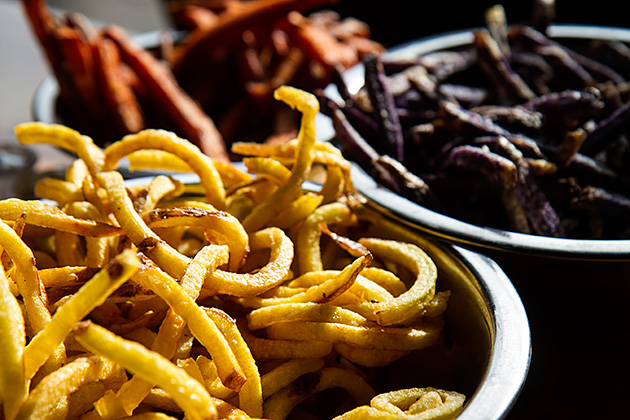 The Boise Fry Company is the best potato joint in the capital of America's potato state. How could it be anything other than amazing? We visited on our final day in Idaho, eager to fill our bellies with greasy goodness, and were not disappointed.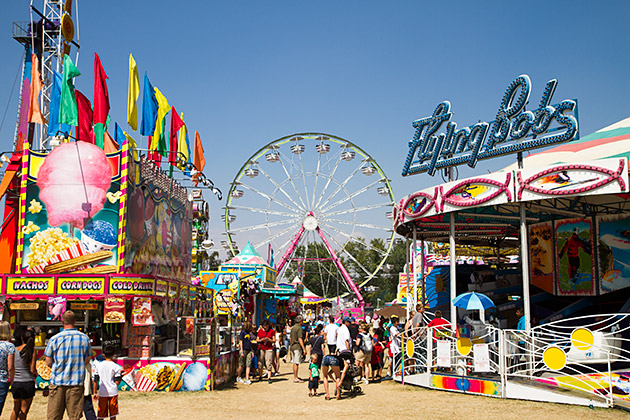 With a history stretching back to 1897, the Western Idaho Fair is one of the state's biggest annual celebrations. Concerts, competitions, rides, games, crazy food and an overabundance of stinking, dusty farm animals occupy the large fairground for a week on the northern end of Boise. We couldn't resist checking it out, and showed up on the fair's final day.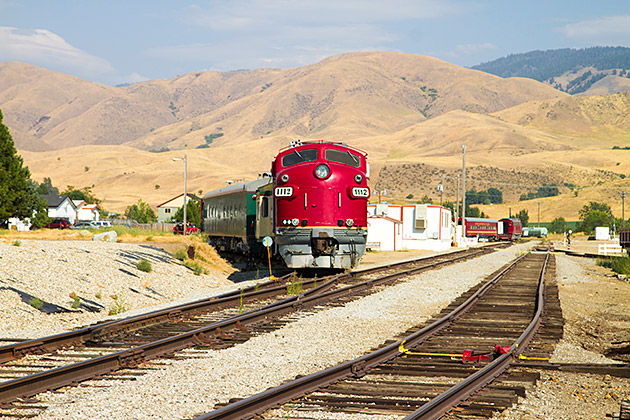 Around the rest of the world, trains are an everyday mode of transportation — whether it's the high-speed bullets of Asia and Europe, or the achingly slow, rustic rides we've endured in Sri Lanka and Bolivia. But in the States, nobody takes the train anymore. In fact, American train rides are such a rarity that they're now sold as touristic experiences.
Starting in Lewiston, Highway 12 traverses the state from west to east, through Indian reservations, along the Clearwater and Lochsa rivers, and into some of the state's wildest country, until finally arriving at the Lolo Pass, where Lewis and Clark crossed over from Montana and became the first white men to step foot in Idaho.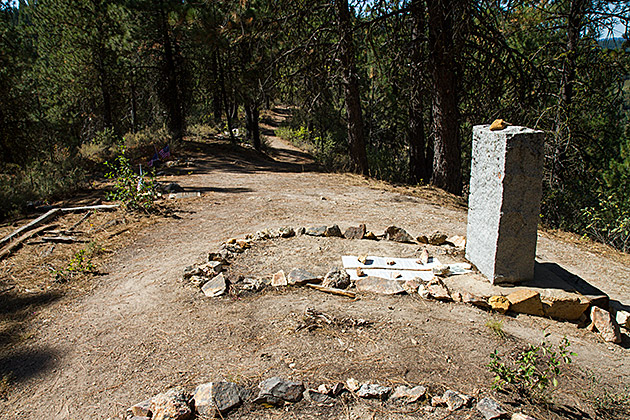 We always try to visit a cemetery in the places we visit and, whether it's the baroque elegance of the Recoleta Cemetery in Buenos Aires or the haunting beauty of Savannah's Bonaventure, they often end up among our most memorable experiences. On our day trip to Idaho City, we hadn't expected to even visit one cemetery, but ended up spending time in two.