For 91 Days
we lived in Idaho. Famous for its potatoes and little else, this state is easily one of the USA's most under-appreciated. Amazingly varied, from the fields of the south to the mountain ranges of the north, with some of the country's most bizarre and remote nature. Lava fields? The continent's largest sand dune?! If you're planning a trip there, you'll find a ton of great information and ideas in our blog. Start reading
at the beginning
of our adventures, visit our
comprehensive index
to find something specific, or read one of the articles selected at random, below:
Idaho is without a doubt one of the most under-appreciated of all America's states. For three months, we explored the state from top to bottom, east to west, and found one memorable sight after the other. Unbelievable nature, adventure, funny people, bizarre museums, a surprisingly fascinating history and culture, and unknown gems far off the beaten path.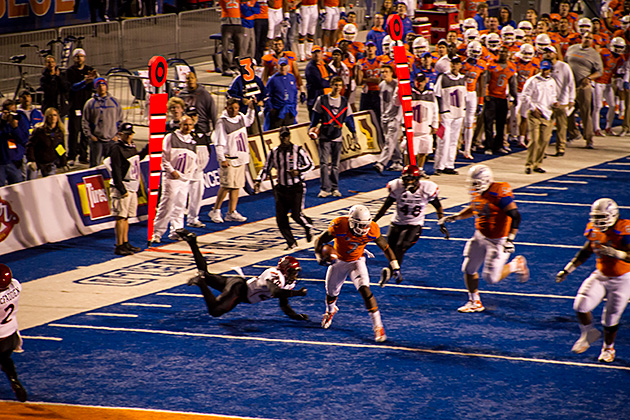 With over 23,000 students, 200 degrees and 100 graduate programs, Boise State University is the largest institute of higher learning in Idaho. But rather than for its academics or gorgeous urban campus, BSU is most famous around the country for its football program. And, of course, for the crazy blue turf of its field.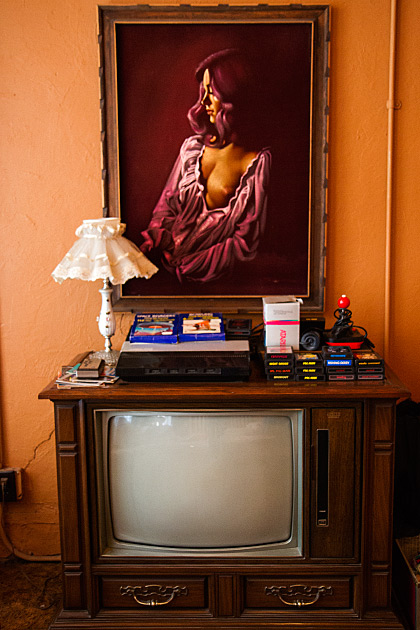 Word had spread around Wallace that the Feds were on their way in, and the town's bordellos had to close up fast. Under the vigilant eyes of Madame Ginger, the working girls of The Oasis grabbed what they could carry and left everything else behind. Their departure marked a sudden and unexpected end to prostitution in Wallace. The year was 1988.
It's a little hard to feel that thrill of discovery, the joy of unearthing another hidden travel gem, when the gem in question is as popular as the Enaville Resort. But we couldn't resist patting ourselves on the back after entering this Silver Valley establishment. Even if it's no secret among the locals, to whom it's known as the Snakepit, it was an exciting find.
On a hilltop just outside Boise, the World Center for Birds of Prey introduces visitors to some of the planet's wickedest raptors. Established in 1984 by the Peregrine Fund, the center not only contains a wealth of information about hawks, owls, falcons and more, but also breeds them in captivity.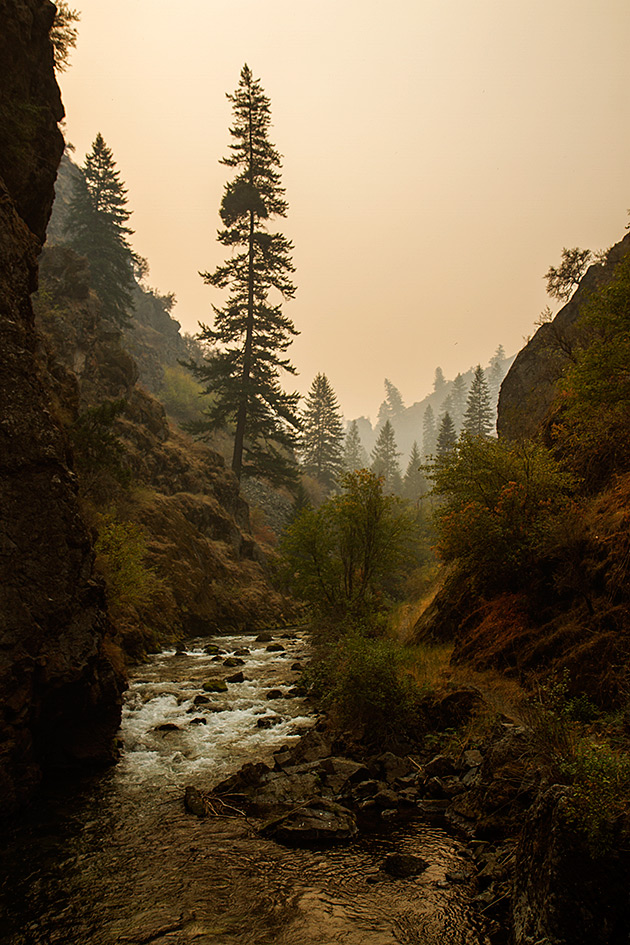 For a couple weeks in late September, the wildfire smoke which had been choking West Central Idaho was a habitual part of every conversation. "Never seen it like this!" "The worst year I can remember!" "Usually you can see the mountains from here!" Though it might have ruined the views, we decided to pretend that we were lucky to be present for the smokiest season in decades. Yeah, we planned it perfectly! How many other people get to see smoke like this?!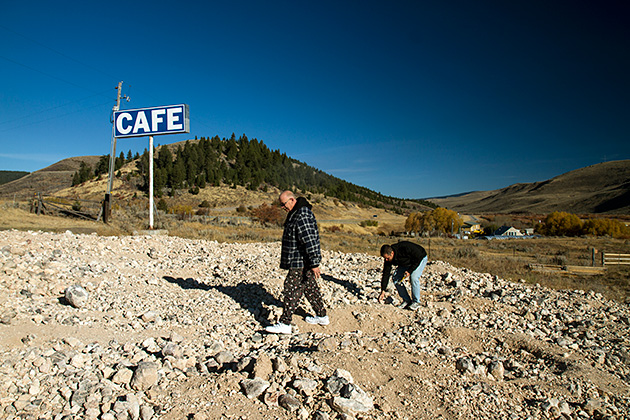 The sun was hot on the back of my neck as I crouched down over another pile of rocks, wielding my hammer and garden fork. My legs were getting sore, and I kept forgetting to drink water, but the growing exhaustion didn't matter. Every time I had almost convinced myself to quit, a shiny glint appeared underfoot. Yes, my precious, another opal!