For 91 Days
we lived in Idaho. Famous for its potatoes and little else, this state is easily one of the USA's most under-appreciated. Amazingly varied, from the fields of the south to the mountain ranges of the north, with some of the country's most bizarre and remote nature. Lava fields? The continent's largest sand dune?! If you're planning a trip there, you'll find a ton of great information and ideas in our blog. Start reading
at the beginning
of our adventures, visit our
comprehensive index
to find something specific, or read one of the articles selected at random, below:
Idaho is without a doubt one of the most under-appreciated of all America's states. For three months, we explored the state from top to bottom, east to west, and found one memorable sight after the other. Unbelievable nature, adventure, funny people, bizarre museums, a surprisingly fascinating history and culture, and unknown gems far off the beaten path.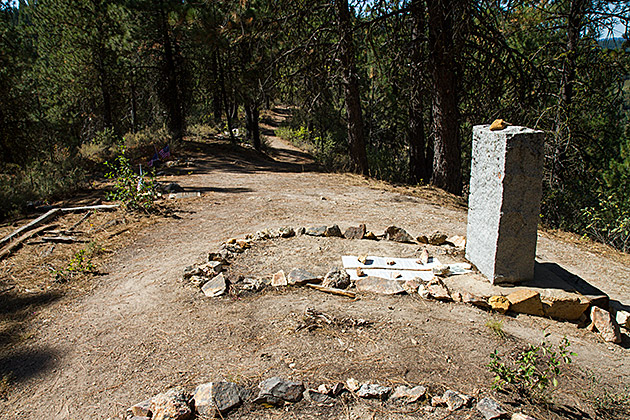 We always try to visit a cemetery in the places we visit and, whether it's the baroque elegance of the Recoleta Cemetery in Buenos Aires or the haunting beauty of Savannah's Bonaventure, they often end up among our most memorable experiences. On our day trip to Idaho City, we hadn't expected to even visit one cemetery, but ended up spending time in two.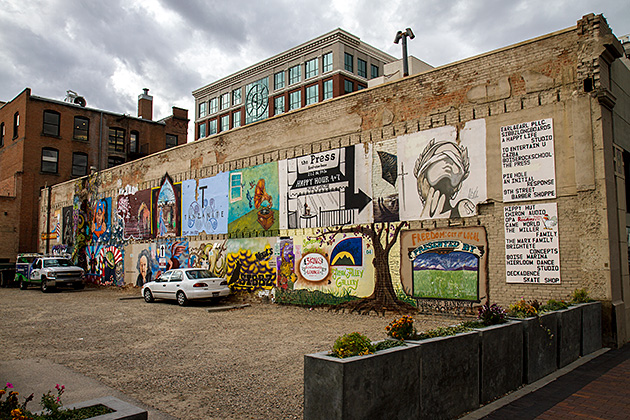 When you think of "Boise", the first thing that comes to mind probably isn't a thriving public art scene. But perhaps it should be. On almost every corner of the city, hidden in alleys, plastered across electrical boxes and even engraved in sidewalks, fascinating artwork can be found. There are bold, unmissable sculptures and paintings, but also subtle pieces which you might not even notice unless looking for them.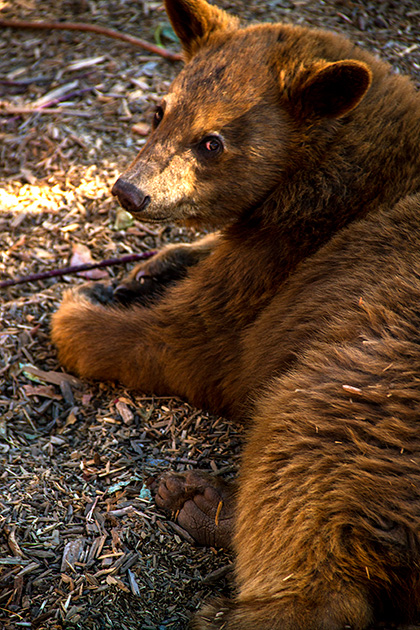 After two months hiking in the woods of central and northern Idaho, we still hadn't seen a bear. A major disappointment; and now, we were heading into the bear-free country of eastern Idaho. But there was one last option on the table. As dejected as a family who'd been hoping for a European vacation but settles for Epcot, we pulled up to the gates of Yellowstone Bear World.
In 1955, tiny Arco won fame as the world's first nuclear-powered city. Today, it mainly serves as a jumping-off point for excursions into the nearby Craters of the Moon National Monument. Arco is one of Idaho's strangest little towns, although nearby Atomic City manages to be even stranger. And littler.
Weighing in with a whopping 23% of the state's population, Latter-Day Saints make up the biggest religious denomination in Idaho, beating both Evangelicals (22%) and Catholics (18%). This statistic came as a surprise to us; during our journey through Idaho, we didn't notice much Mormon influence at all… that is, at least, until we reached the southeastern corner of the state.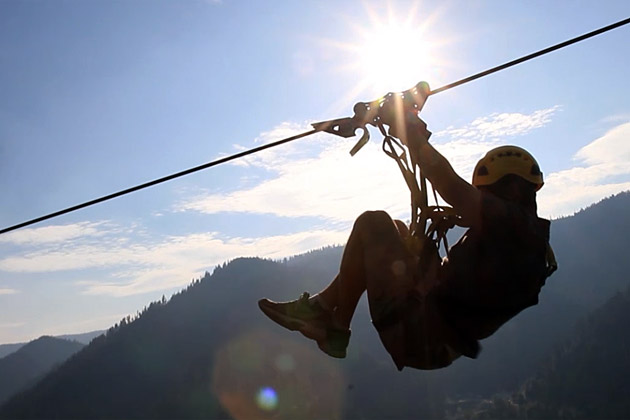 Not much is required for a good Zip Line course. A few high-altitude hills or trees. Some poles stuck into the ground. Wire. Harnesses and helmets. That's about it. Nice views are a plus, but optional. After all, when you're flying through the air at 45mph, looking around isn't a priority. But the mountain vistas on display during our run through Silver Streak's course were too beautiful to completely ignore. Most of my zips went like this: terror ("WAGHHHHHHH!"), admiring nature's beauty ("AHHHHHHHH!"), and back to terror ("AAYYYYGGGHGHGHHG!").