For 91 Days
we lived in Idaho. Famous for its potatoes and little else, this state is easily one of the USA's most under-appreciated. Amazingly varied, from the fields of the south to the mountain ranges of the north, with some of the country's most bizarre and remote nature. Lava fields? The continent's largest sand dune?! If you're planning a trip there, you'll find a ton of great information and ideas in our blog. Start reading
at the beginning
of our adventures, visit our
comprehensive index
to find something specific, or read one of the articles selected at random, below:
Idaho is without a doubt one of the most under-appreciated of all America's states. For three months, we explored the state from top to bottom, east to west, and found one memorable sight after the other. Unbelievable nature, adventure, funny people, bizarre museums, a surprisingly fascinating history and culture, and unknown gems far off the beaten path.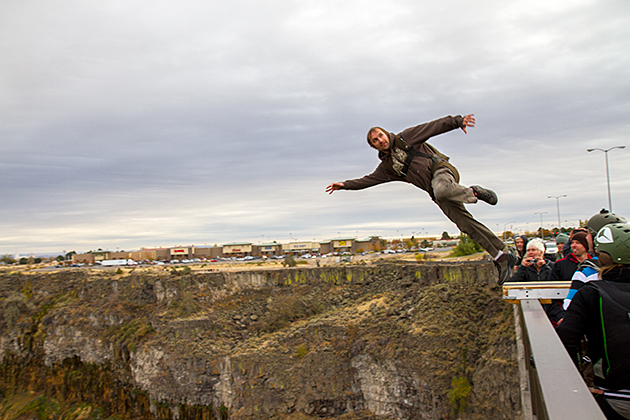 There are extreme sports, and then there's BASE Jumping. It's bungee jumping without the cord. Skydiving without the airplane. You just strap on a parachute and jump off something tall. And Twin Falls is the only place in the world you can legally do it year-round.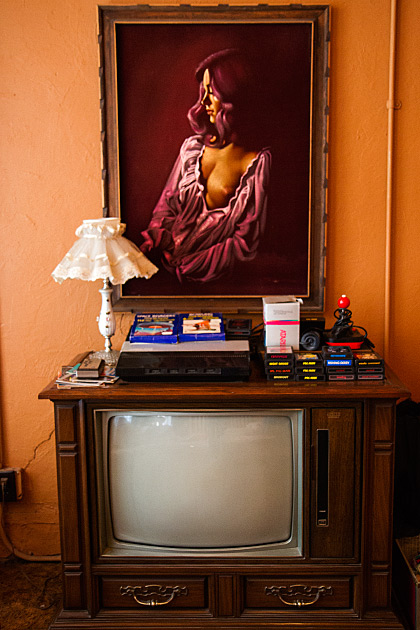 Word had spread around Wallace that the Feds were on their way in, and the town's bordellos had to close up fast. Under the vigilant eyes of Madame Ginger, the working girls of The Oasis grabbed what they could carry and left everything else behind. Their departure marked a sudden and unexpected end to prostitution in Wallace. The year was 1988.
With a year-round population of just 63, tiny Stanley has an out-sized reputation. Geographically, it's in the center of Idaho, and it serves as a jumping-off point for adventures in the Sawtooth Mountains, which form one of the state's most emblematic landscapes.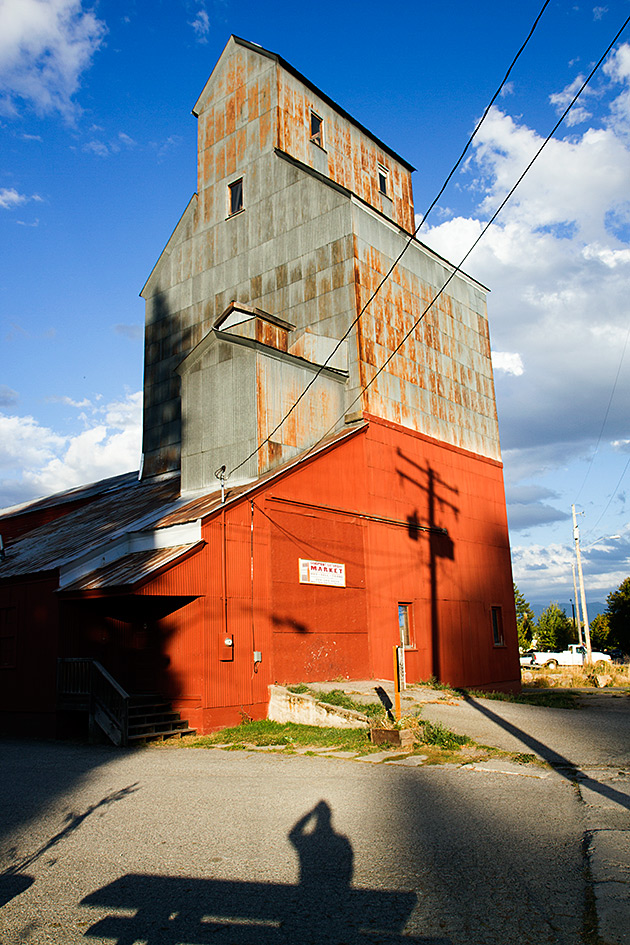 Many of the places in Idaho's panhandle feature memorable names. Some are drawn from French, such as Coeur d'Alene or Lake Pend Oreille, while others have intriguing historical connotations, like Priest Lake and Bonners Ferry. And then there's Sandpoint, a town whose name evokes the stirring image of some guy pointing at a pile of sand. Yep, we see it. You've found the sand.
It was a beautiful Sunday afternoon. Along with the entire town of Ketchum, we were waiting on Main Street for a parade which was thirty minutes late. Just as I was starting to feel the first pangs of boredom: they were there. Thousands of sheep running, sprinting down the street, bleating and panicked and jumping over each other, trying to escape through the crowd, getting reined in by barking dogs, cheered on by screaming kids, and blessed with holy water by a courageous preacher standing his ground in the middle of the street. And then it was over.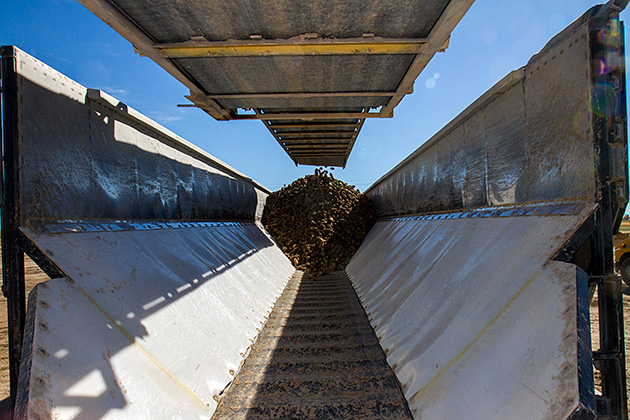 They're the first thing most people think of when they think "Idaho". And usually, they're the only thing people think of. Potatoes aren't just the most famous product of Idaho, but practically the only thing the state is known for. Crazy, when you consider the amazing variety of sights and experiences available here. It is, I suppose, a testament to the marketing prowess of Idaho's potato manufacturers.