For 91 Days
we lived in Idaho. Famous for its potatoes and little else, this state is easily one of the USA's most under-appreciated. Amazingly varied, from the fields of the south to the mountain ranges of the north, with some of the country's most bizarre and remote nature. Lava fields? The continent's largest sand dune?! If you're planning a trip there, you'll find a ton of great information and ideas in our blog. Start reading
at the beginning
of our adventures, visit our
comprehensive index
to find something specific, or read one of the articles selected at random, below:
Idaho is without a doubt one of the most under-appreciated of all America's states. For three months, we explored the state from top to bottom, east to west, and found one memorable sight after the other. Unbelievable nature, adventure, funny people, bizarre museums, a surprisingly fascinating history and culture, and unknown gems far off the beaten path.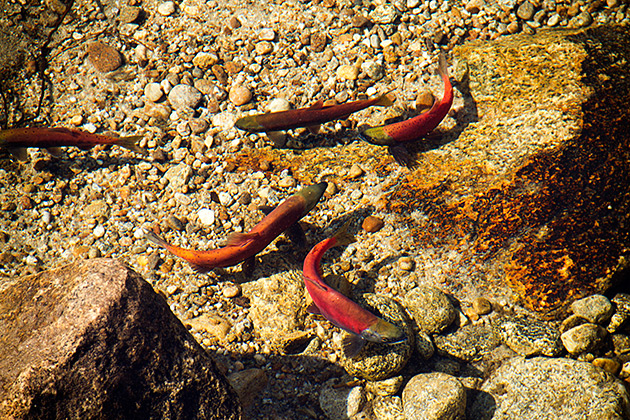 These red-bodied, green-headed Sockeye (or Kokanee) Salmon were just one of the unexpected things we saw during our first month Idaho. Every day, the state seems to be scouring its shelves, finding bizarre new curiosities for our camera. Here are some of the best pictures we've taken over the past month.
Tucked away in the otherwise uninspiring town of Pocatello is one of the most bizarre museums we've ever visited. The Museum of Clean is the ambitious venture of Don Aslett: America's undisputed Cleaning King.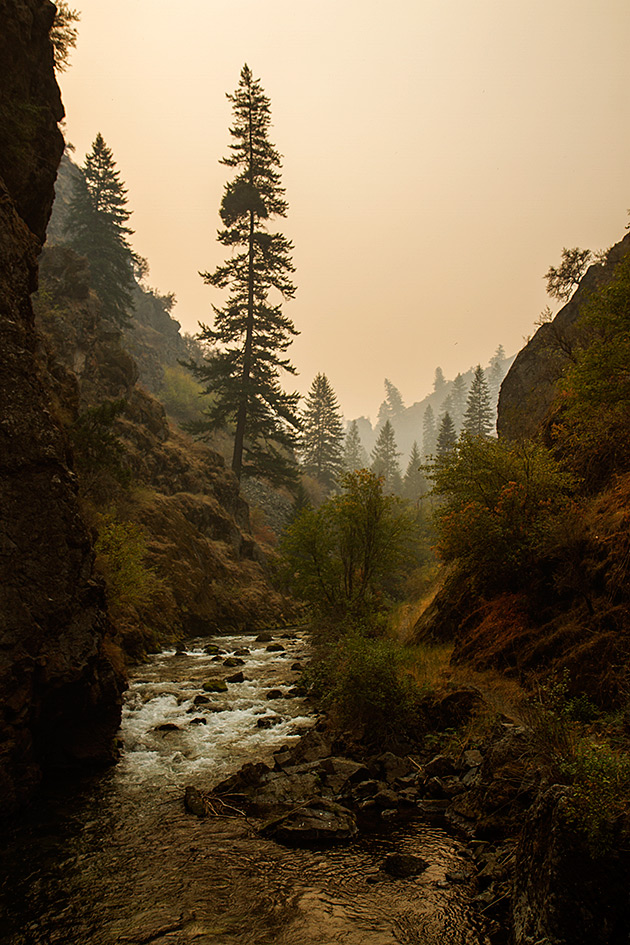 For a couple weeks in late September, the wildfire smoke which had been choking West Central Idaho was a habitual part of every conversation. "Never seen it like this!" "The worst year I can remember!" "Usually you can see the mountains from here!" Though it might have ruined the views, we decided to pretend that we were lucky to be present for the smokiest season in decades. Yeah, we planned it perfectly! How many other people get to see smoke like this?!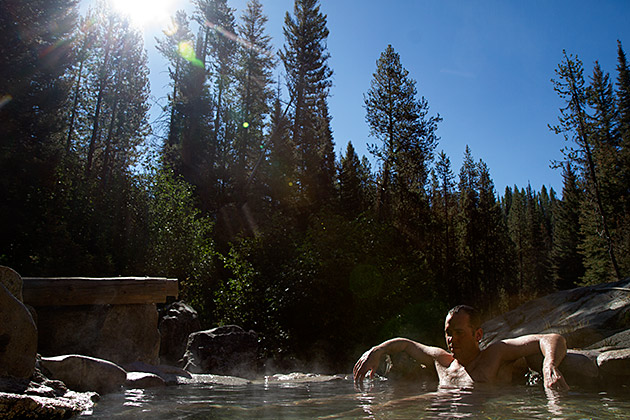 Idaho has more usable hot springs than any other state in the union, and many of them are found on public land, which means that they're free to access. Quite a few can be found around Cascade, so we decided to go hot-spring-hopping one sunny Saturday morning.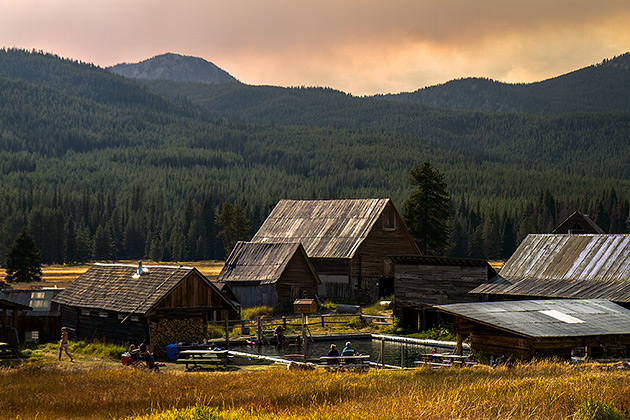 Propped up against the Boise National Forest, and just an hour north of the capital, Lake Cascade is a convenient spot for restless city-dwellers to get their nature fix. The charming resort town of McCall crowns the northern end of the lake, while the smaller villages of Cascade and Donnelly line the east, providing an abundance of places to stay the weekend.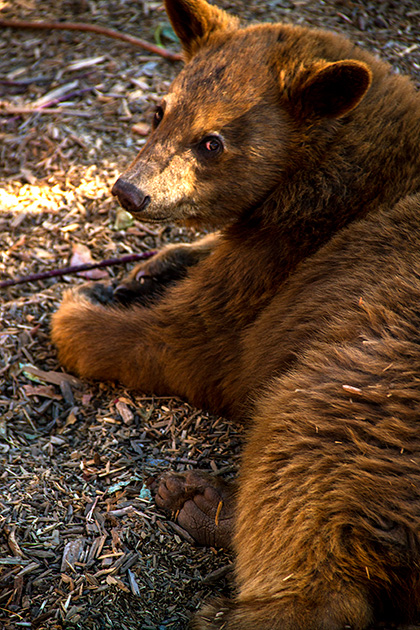 After two months hiking in the woods of central and northern Idaho, we still hadn't seen a bear. A major disappointment; and now, we were heading into the bear-free country of eastern Idaho. But there was one last option on the table. As dejected as a family who'd been hoping for a European vacation but settles for Epcot, we pulled up to the gates of Yellowstone Bear World.