For 91 Days
we lived in Idaho. Famous for its potatoes and little else, this state is easily one of the USA's most under-appreciated. Amazingly varied, from the fields of the south to the mountain ranges of the north, with some of the country's most bizarre and remote nature. Lava fields? The continent's largest sand dune?! If you're planning a trip there, you'll find a ton of great information and ideas in our blog. Start reading
at the beginning
of our adventures, visit our
comprehensive index
to find something specific, or read one of the articles selected at random, below:
Idaho is without a doubt one of the most under-appreciated of all America's states. For three months, we explored the state from top to bottom, east to west, and found one memorable sight after the other. Unbelievable nature, adventure, funny people, bizarre museums, a surprisingly fascinating history and culture, and unknown gems far off the beaten path.
In business for 27 seasons, Cascade Raft & Kayak is the largest whitewater company operating on the Payette River. They had invited us out for a day of rafting, and I had just assumed that my parents — who had come up from Ohio for a short visit — would be content to wait around and read a book while we got wet. Nope! Although my dad had to sit out due to the flu, he only did so very reluctantly. And my mom didn't hesitate at all.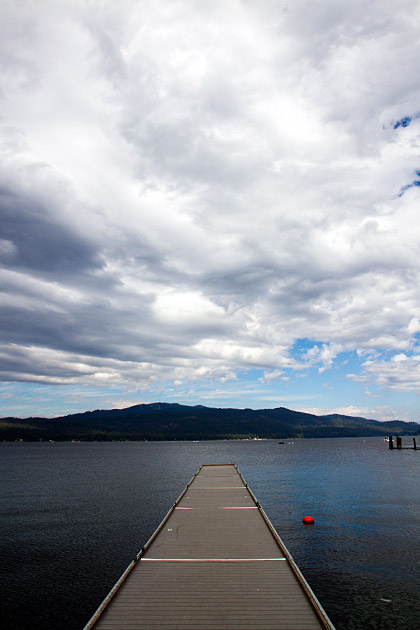 Whether you're walking down Lake Street, driving along the Warren Wagon road, cruising by the surprisingly busy airport or sipping a cocktail while overlooking the majestic Payette Lake, one thing is never in doubt: life in McCall is pretty sweet.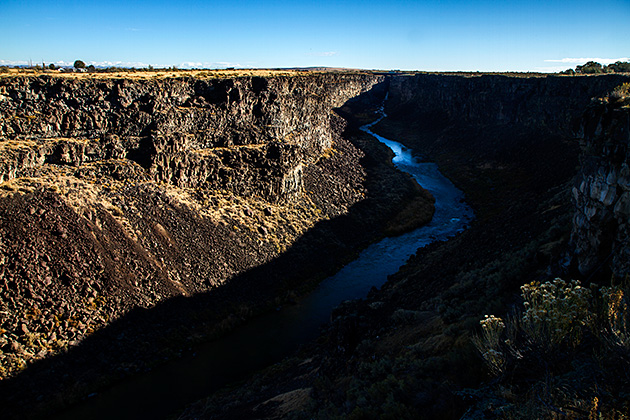 Shaped during the Ice Age by the cataclysmic Bonneville Flood, the Magic Valley is something of a geological wonderland, loaded with canyons, rivers, boulders, cliffs and fossils. We embarked on a long driving loop starting at the Malad Gorge, through the Thousand Springs State Park to Balanced Rock, near Buhl.
An hour and a half southeast of Twin Falls, near the small community of Almo and just a few miles from the Utah border, is the City of Rocks: a national reserve which holds some of the Pacific Northwest's weirdest formations. This silent city was a stop along the California Trail, and today is a paradise for mountain climbers.
On Saturdays, traffic in downtown Boise comes to a standstill for the Capital City Public Market, which brings vendors together to sell organic veggies, clothing and artwork. It's a popular weekly event which we got to experience shortly before the onset of winter.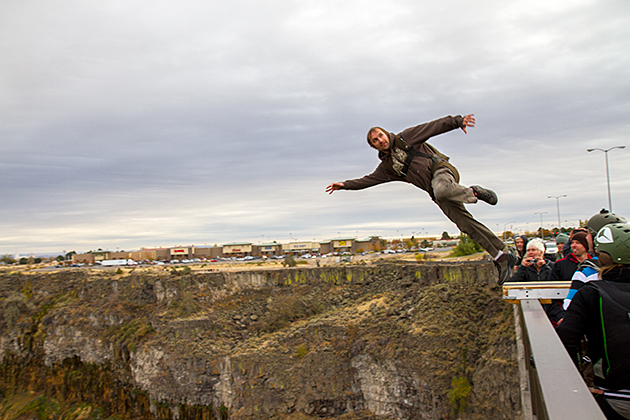 There are extreme sports, and then there's BASE Jumping. It's bungee jumping without the cord. Skydiving without the airplane. You just strap on a parachute and jump off something tall. And Twin Falls is the only place in the world you can legally do it year-round.